The State of Social Media in Hong Kong
According to the 2012 Thematic Household Survey on IT Usage and Penetration, 90% of internet users in Hong Kong were online for communication and interaction, while nearly 96% of people used the internet for information searching (such as reading the news, online job searching and finding downloadable information online).
Social Media in Hong Kong
As a Special Administrative Region, Hong Kong isn't subject to Mainland China's firewall and internet block. It remains to be one of the only places in the world that has an nearly equal adoption of both North American social networks, many of which are blocked in China, and Chinese social giants like Weibo and RenRen.
Facebook
Facebook continues to be the most influential social meida in Hong Kong. With 56.4% of the Hong Kong population on Facebook, it sits comfortably as the 12th highest Facebook penetration rate in the world ahead of Canada, the United States and Australia.
Sina Weibo
Sina Weibo is a crowd favourite in Hong Kong, as many of the regions biggest celebrities use the platform to connect with their fans. Sina Weibo even launched a localized landing page of the product for their Hong Kong users.
StartUp Culture in Hong Kong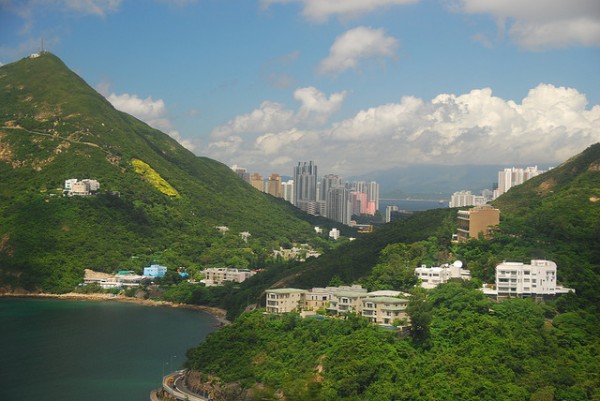 In the past few years, Hong Kong has developed into a powerful startup and tech hub. Recently, the local government spearheaded the Startmeup HK program, where 3 startups are chosen each year and given $300 000 in benefits, local work space, professional services and business support. The initiative brings startups from out of country to set up shop in Hong Kong, hoping to attract other startup businesses as well.
Hong Kong's expensive real estate market makes it difficult for new, yet-to-be-funded businesses to start up in a city of over seven million people. To adapt to the financial strains, they've seen a growth of co-work spaces like Cocoon and are predicting significant increases in venture capitalist firms. Tech zones have even popped up in areas such as Hong Kong's Science and Technology Park, developing physical and centralized startup hubs within the city.
Despite Hong Kong's geographic proximity to Mainland China, startups in the city aren't solely trying to tap into the Chinese market. For Chinese entrepreneurs, Hong Kong offers a freer economy and greater intellectual property laws, both of which are attractive for risk minimizing startups. Not to mention being Asia's financial capital means it's a potential access point to half the world's population. Adding on to that, Hong Kong is a global innovation capital, with the biggest conglomeration of tech companies outside of the Silicon Valley.
Given what we've seen so far, it's safe to say both the social media and startup industries in Hong Kong are going to boom in the future as infrastructure and investment continues to grow.
#HootUpHK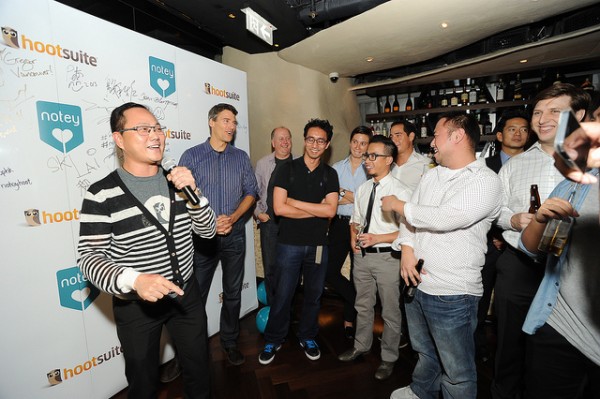 On November 11th 2013, HootSuite and local Hong Kong startup Notey held HootUp HK, an event aimed to bridge the Vancouver and Hong Kong digital communities. The event was hosted by HootSuite's Regional Sales Director Allan Leung and Notey co-founders Kevin Lepsoe and Catherine Tan.
HootUp HK had over 80 attendees, including Mayor of Vancouver Gregor Robertson and MP Wai Young. The event showcased the growing community of Hong Kong startups and attendees learnt strategies for using social to build their business.
Read more about #HootUpHK on Storify.
Interested in getting involved with HootSuite internationally? Apply now and join HootSuite's growing community worldwide.