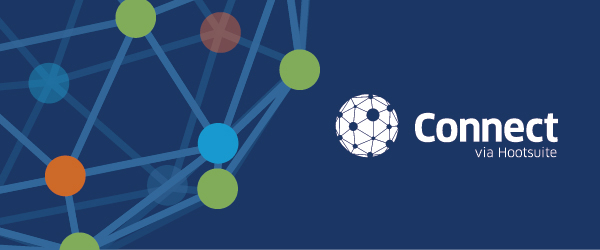 Social Media Predictions For 2015, The Twitter Mullet And More: Here's Our Connect via Hootsuite NY Recap
It may have been stormy in New York this week, but our Connect via Hootsuite event was a blazing success, with @CvHNY trending in New York City and 170+ social champions joining us.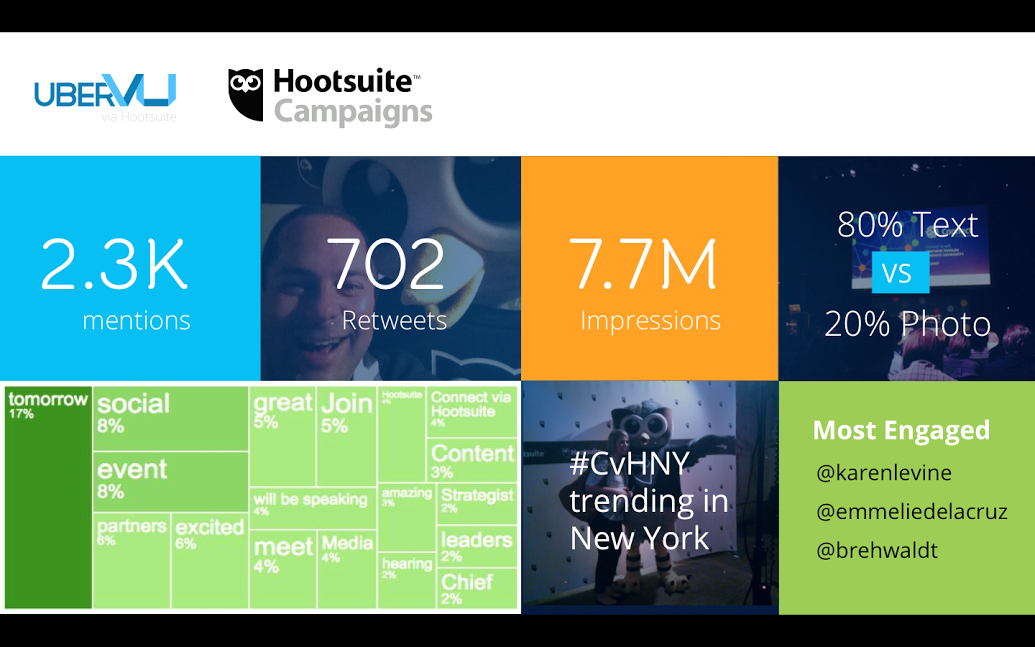 If you missed out, never fear! We've put together a short-and-sweet recap of the presentations. And don't forget, you can always tweet your questions at #CVHNY
Hootsuite's very own Jeanette Gibson, VP of Customer Experience at Hootsuite, shared the exciting news about our Social Business Benchmark, and our social media predictions for 2015. Here are a few of our favorites:
Empowered organizations where employees can socially connect with the audience will edge out the competition.
Companies facing disruption by digital/online business models need to undergo a digital transformation, for market leadership—or their survival.
Coordination and security across an organization won't happen without IT's support.
Think globally and be relevant locally. Social media to become a brand unifier.
Rob Begg, VP of Enterprise Social Strategy, "kicked off" a live demo of the new Hootsuite UI and our new Hootsuite Campaigns feature using Major League Soccer as his example. Learn more about Hootsuite Campaigns or request a demo to see it in action for yourself.  
@Mr_McFly Yaaaa!! #HootsuiteCampaigns! I've been waiting for this!! #CvHNY — Candice Batts (@candice_batts) October 22, 2014

We learned that even the Queen photobombs in selfies when Amanda Farrell, Twitter's Director of Retail, talked us through moments and momentum in social media, and shared some great examples of using data to understand audience behavior.
"You are more likely to join the Navy Seals, climb Mt. Everest or attend MIT than click on a banner ad" –@amandafarrell08 #CvHNY

— Kevin Quan (@kquan) October 22, 2014
Michelle Lockett, Director of Social Marketing at Wiley, inspired us with stories about reinventing the mindset of a 207 year old company with custom education, and understanding that marketing happens outside of marketing by empowering employees and other brands advocates with the skill set to be successful.
@MichelleLockett says having 1 million followers is a great metric but not a goal #CvHNY — Elizabeth Anne (@elizpNYC) October 22, 2014
Martha Norrick, NYPD's director of citizen/workforce engagement, spoke about how impactful social media has been for police work, by amplifying information about missing persons and most wanted criminals.
"Social is the voice of the customer, also the voice of the citizens." –@martharuthn #CvHNY

— ThomasNet.com (@ThomasNet) October 22, 2014
Edelman's EVP/Global Strategy and Insights Steve Rubel chatted with Rob Begg from Hootsuite about the role social plays in the larger ecosystem of audience engagement and attention—a great reminder that organizations are not just competing with competitors for attention, but competing with every sliver of time people have.
Use paid media to amplify earned media according to @steverubel #CvHny Mentioned @Outbrain — HeidiCohen (@heidicohen) October 22, 2014
Lastly, a big thank you to our panel of experts who joined us on stage to cap things off, and made CvHNY a trending success.