Using Social Media Makes Employees More Productive, Says New Study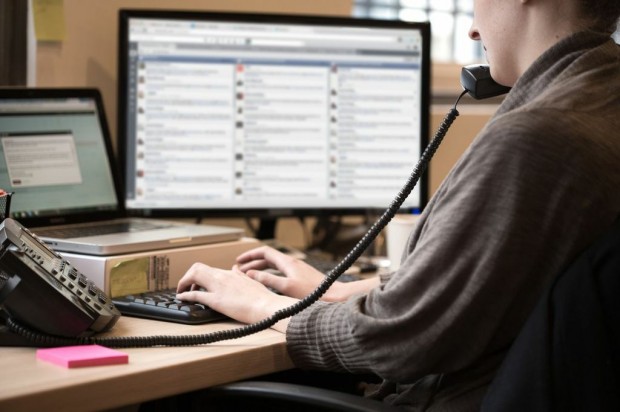 This is a story we have been following for some time. Previous updates can be found below.
A new study by Joe Nandhakumar, Professor of Information Systems at Warwick Business School revealed that employees who used social media at work tended to be more creative and collaborative, leading to increased productivity. A study by Evolv made the case for social media use as making customer service employees more productive, and now we have more evidence that it's true. While Evolv's study revolved around call center employees, Nandhakumar focused on staff at leading tech companies in the UK.
Last week, we took to Twitter to poll our followers with the following question: Are you allowed to use social media at work? The results varied, but a majority of respondents (any of them working in social media) answered "yes". Most marketers, social media/community managers, and PR practitioners indicated that social continues to be an integral part of their jobs. When it comes to productivity in the workplace, social networks are an essential tool for communicating and getting things done.
The Evolv team and Nandhakumar are onto something. It seems companies should be looking at social media as an efficient resource rather than a time waster. In a report by Fonality and Webtorials on unified communications, it was found that employees spent an average of 67 minutes per day scouring the web for key business information. Imagine how much time one could save by looking for the answers to questions they have via social networks, crowdsourcing industry experts and influencers!
Perhaps the reason businesses are hesitant to allow their employees have free reign on social at work is because most don't realize the potential gains of doing so. With the correct social technologies and policies in place, productivity could increase by 20 to 25 percent. Staff could be learning what it is to multi-task by managing several social networks, how to be more effective in exchanging ideas, and how to securely share information both internally and externally.
So for those of you who are Tweeting, Pinning, and Facebooking at work – carry on. For those who aren't, it's never too late to start.
Previous updates: 
Social Media for the Productivity Win
Gone are the days of employees minimizing windows, flushed and in a panic to hide their social media browsing from passersby. Or at least they should be. A recent study by startup data analytics company, Evolv, has proof on how letting your employees engage in social freely can improve productivity and keep them sticking around:
"A study on the impact of social media use examined a subset of 21,115 employees with tracked usage data. The study found that employees who actively used one to four social networking sites on a weekly basis stayed an average of eleven days longer than those who didn't use social networks at all. The study suggested, however, that heavier usage of social media (use of more than four active social networks) did not result in longer job tenure, and may correlate with increased productivity."
Evolv teamed up with Inc.com to sum up the study's implications. The results rang true in particular for employees in customer care departments and call centers. Survey participants that were active on between one and four social networks were found to have better sales numbers and faster call rates than those who didn't use any. These individuals also had a tendency to stay at their jobs longer, with an average of 94 days of tenure. Employees using five or more social networks were the most efficient, with an average of 1.6 per cent higher sales conversion and 2.8 per cent lower call times. Their average tenure was only slightly lower at 92 days.
It's difficult to say these numbers are the direct result of social media usage, but it makes a whole lot of sense. People who interact regularly on social networks may have a leg up when it comes to customer interaction and social situations. If it's in their nature to talk to strangers on the Internet on multiple channels, they might have a better handle on helping disgruntled customers and multitasking.
What does this mean for your company? More and more businesses are turning to social media to run the show when it comes to customer care. Maybe it's time to lift that ban on personal social media usage and rethink your customer service strategy. Better yet, use HootSuite to combine the two. Our social media management dashboard will allow your customer service teams to simultaneously monitor corporate and personal social accounts on separate tabs. The HootSuite dashboard is a platform for maximum efficiency in responding to customers, with collaboration features to ensure no Tweet, pic or wall post goes unnoticed.
The moral of the story? Keep your employees out of the social media dark – it just might make for happier people, better numbers, and stronger customer relationships for your company in the long run.
To learn more about using social media efficiently for your business, visit our HootSuite Enterprise page for free resources and expert help.