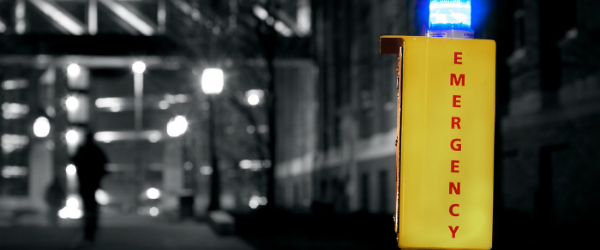 Get Prepared With Social: Situational Simulation for Emergency Response Teams
This is the third post in our Crisis Management series. Read the complete series, where we talk about effective crisis messaging and importance of social media research in crisis management.
Since so much our time is spent online, social media makes it easy to interact with our peers, share information and learn about #breaking events in real-time. World Cup 2014 set a historic record on social media, with more than 300 million unique posts across both Facebook and Twitter about the game. Social network engagement increases year-over-year for shared broadcast events like elections, awards shows, and sporting events. Crisis events, however, also drive significant spikes in message volume.
Before, during, and after a major weather event, communities look to social media for important safety updates. Monitoring events as they unfold, and engaging with those affected makes social media an invaluable and powerful communications channel for utilities and civic managers.
When the power goes out and customers are looking for information, they turn to social media via their mobile phones. Urban power outages can easily overwhelm customer-facing social media teams if they're not prepared to handle the additional load.
Obviously, training your team to handle a massive surge in social messaging during a spike event is a good idea. Simulations offer a valuable training exercise to engage staff on how to respond appropriately and effectively in a controlled environment.
Network Computing tracked 25x spike in traffic to social media channels over normal levels during an event or crisis. Though prepared with policies and procedures, many organizations struggle to manage this massive increase in message volume and engagement that major events create.
Hootsuite's situational simulation exercise leverages the expertise of our in-house professional services team to build a custom-designed simulation exercise for our customers. Hootsuite will develop a unique scenario and personas to run the simulation using real (but unidentifiable) social media accounts and the Hootsuite dashboard. The situational simulation runs for 2.5 hours and includes a summary report on strengths and areas for improvement.
Examples of simulations we have created and delivered include: storm event power outages, power generation station issues, drug recalls, product recalls, active shooter incidents and product/brand launches. Each situational simulation is designed to test teams on their ability to find, respond and report on information related to the exercise. Some clients run simulations quarterly to prep teams and see how their reactions vary over time.
In addition to the simulation itself, our professional services team spends time training participants on dashboard configuration and Hootsuite best practices. Together the simulation exercise and pre-exercise training prepares teams and organizations to better respond to a crisis event.
To ensure your organization is prepared for whatever comes your way, learn more about Hootsuite's Security Services today!