Social Media Use at Work: Are you Allowed?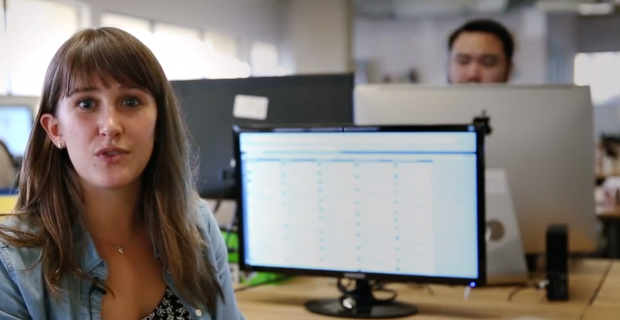 We have had a lot of response to this article, so we've added a poll using Surveymonkey! Tell us what you think, and we'll let you know the results:
Social media use at work is widely accepted now, right?
Despite our staunch belief in the importance of social media use for all facets of business, we realize that there are still a number of companies and industries in which this opinion isn't shared.
To bring this reality to light, we did a very informal poll (we asked Twitter users about social media use at work, this isn't scientific) of our 5 million Twitter followers, simply asking them "Are you allowed to use social media at work?"
Are you allowed to use social media at work?

— HootSuite (@hootsuite) June 17, 2013
Many of the response we received were what you would expect. Lots of social media managers, marketers and people in public relations answering "yes" and saying how integral social is to their jobs. We also had people from varying industries, from lawyers to police officers, talking about how they were encouraged to use social media, a good sign on all accounts.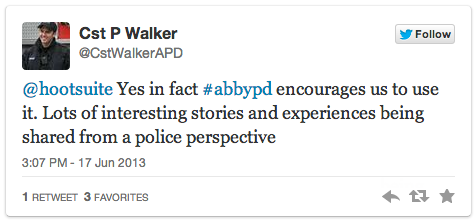 Some of the respondents didn't even believe that social media use at work was still in question, as shown in this tweet.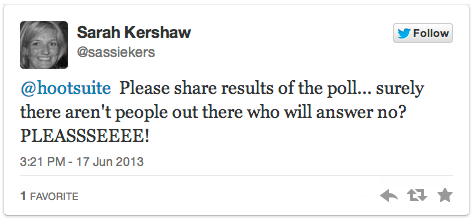 Well, there were people who answered "no." Nearly a quarter of the respondents in fact.
People tweeted us saying they could not use social media at all. Others described specific situations in which they were allowed such as "only for recruiting purposes" or only on corporate accounts.
Many also described how social networks were blocked on their company's internet. Interestingly, many businesses seem to be picking and choosing amongst social networks, cutting off access to perceived productivity killers. One person could access Twitter and not Facebook; another company had only blocked Facebook and YouTube; while still another left only Google+ and HootSuite unblocked (thanks!).
While less than a quarter might not seem like a lot of "no's", remember that this was a Twitter poll. For all we know, many potential respondents were still working and unable to access their accounts!
@samfbiddle @hootsuite it's actually an HR sting operation

— Ross Neumann (@rossneumann) June 17, 2013
(It wasn't, we promise)
Despite a growing trend towards increased social media use at work, clearly many businesses just aren't convinced. And this, despite data that tells us how social media can help productivity.
So, are you allowed to use social media at work? Let us know in the comments below.