Campaign Management with Social Owl and iPhone ~ News Roundup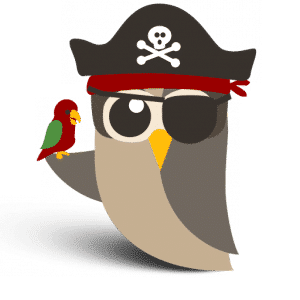 Argh HootSuite buccaneers! Here's a fresh news round-up to share more "Social Owl" feedback and reviews, plus some tasty iPhone bits too.
To all of you who are spreading the HootSuite story — thanks! We enjoy reading your remarks and gathering your feedback to make HootSuite even ummm… hoot-ier.
We'll keep the news round-ups coming in the days ahead but if you need more, check out HootSuite's social bookmarks stream and/or follow @hootwatch for the first notices.
Now, here's your fresh dossier:
The BizCATS – REVIEWS: HOOTSUITE – How to Manage Your Social Network Marketing
Tim McMahon – We've watched Hootsuite for some time as well as being an active user. One thing that's impressive is that in their ultracompetitive product space, the company consistently brings out improvements and enhancements – even to the free version! Their latest announcement brings some great new features in the Social CRM arena that will be of real interest and value to many of us.
Macworld and PCWorld – HootSuite Adds Foursquare Integration, IOS 4 Support
HootSuite, an app aimed at Twitter and Facebook power users, now features Foursquare integration as well as support for iOS 4's app switching features, thanks to an update by Hootsuite Media that arrived on the App Store this week. Version 1.1.5 of the iPhone app also promises performance boosts, and customizable re-sizing of fonts.
National Post – Amber Mac: Social Media for Authors – The Tools
Amber Mac was a recent guest presenter on a HootSuite U webinar. Amber had some great things to say about HootSuite is this article:
HootSuite – Don't be fooled, social media does take time.  Fortunately, HootSuite can save you time.  What I love about this service is that you can use it to send a status update to multiple social networking sites at once.  For example, I use HootSuite to send a post to Facebook, LinkedIn, and Twitter at the same time.  You can also use this tool to schedule messages, just in case you're going on vacation or don't want to forget a certain date, and it will allow you to measure your link traffic.
CalvinAyre.com – Why I'm switching from Tweetdeck to Hootsuite
With all of the noise in the Social Media space lately it is nice to see a company providing tools that simplify the needs of individuals and business. I look forward to using Hootsuite moving forward and seeing the company grow. I'm sure Invoke Media will be launching some more interesting tools and applications in the near future and I will be sure to cover them here on the Tablog.
Mobile Knots – Hootsuite for iPhone gets Foursquare Integration and iOS4 support
This update, which is applicable to both Hootsuite Lite (Free) and Hootsuite for iPhone ($2.99) includes the much requested Foursquare integration, customizable fonts re-sizing, ability to choose between twitter's native RT style or the original RT style or both and support for iOS4 features like App Switching etc.
Cynthia Markets for Today – How I Love Hootsuite!
So with all this social media that I do for fun, how can I post all my information for all of you in an efficient and effective way to use my time wisely?  You guessed it:  my friend, Hootsuite. The best friend a social media strategist could have.

With Hootsuite, you can have more control over your content updates AND you can track click statistics with Hootsuite's built in analytics.
More
Remember: check out HootSuite's social bookmarks stream and/or follow @hootwatch for the first notices for all the news.