Putting Social to Work, Part 8: Containment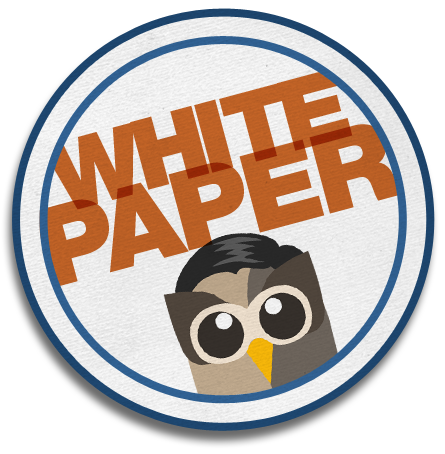 "Containment" is an excerpt from the white paper, "Putting Social to Work for your Business – A Guide to Organizational Models for Scaling Social." In this segment, we explore the Containment model of employee advocacy, which is founded on social media security and compliance. To view the paper in its entirety, download below.

[clear]
The Empowerment and Containment models are two different approaches toward the same goal of bringing more employees into social media on behalf of the company. Each model makes a set of trade-offs between freedom and safety, initiative and supervision. Since they are enterprise-wide frameworks, both of them require the support of C-level leadership, and both of them have a place for centralized social media resources. In addition, both models depend on having educated employees who understand social media.
The Containment Model
Not all enterprises can afford to let employees speak freely about their work on external social media networks. Financial services and other regulated industries must ensure that employee messaging is compliant with the law, so they have created social strategies based on the Containment model. In this model, technological platforms and
business procedures value security and control over participation. Still, employee participation can be scaled up over time if the right strategy is put in place. For companies with complicated legal considerations and sensitive data, Containment is the surest path to social media confidence.
Security is the foundation of Containment. This is provided by a social media management system that includes centralized control of corporate profiles, multilayered permissions, secure single sign in, and an encryption protocol such as https. Compliance might also necessitate automatic archiving of both internal and public social messaging.
The next layer of Containment is a clear policy that lays out the rules of engagement for all social media practitioners. This document is aligned with the company's guidelines for email, text messaging and all other communications with clients or the public. Because social media management is part of the company's overall security and compliance policies, the Chief Information Officer and Chief Risk Officer may be involved.
Once solutions are in place, the enterprise can broaden its approach to social engagement, bringing more departments or local branches online. Formal social media training programs get new practitioners up to speed and centralized control of corporate profiles keeps messaging compliant and aligned with objectives. Continuous archiving of all incoming and outgoing messages, along with granular reporting and analytics, lets administrators see who's saying what.
Containment of external social messaging does not preclude internal collaboration. In fact, teams at large financial firms are using social tools to dramatically increase their productivity. Tom Poole, managing vice president, mobile and social media, at Capital One, told MIT Sloan Management Review that his team's use of Facebook private groups "promotes connection throughout the day." He's "optimistic we can make this scalable and keep security where it should be."
Meanwhile, Canada's TD Bank Group is proving that financials can scale up collaborative tools to truly ambitious levels without compromising security. Its enterprise social network has more than 4,000 communities and thousands of blogs and wikis, so employees can easily find expert colleagues from anywhere in the 85,000-person corporation. District
leaders can communicate naturally with their customer service teams without having to filter their messages through branch managers. All of this happens privately within a secure network that was mapped to fit TD's organization.
Want to read the rest of the white paper? Download 'Putting Social to Work for your Business.'