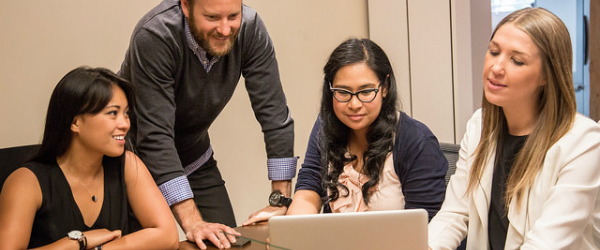 How Two Agencies Solve Urgent Business Challenges with One Tool
[L]earned Media is a social marketing agency based in New York's Silicon Alley. They work with roughly 12-15 clients across their social media offering at any given time. Because each client has a different set of objectives, challenges, key performance indicators, and campaigns, the agency is hard-pressed to stay organized and report business results.
But [L]earned Media is not alone in this challenge.
Agencies around the world need to find innovative solutions to often time-sensitive issues and show real results without manually tracking social accounts.
Dash Agency, a Winnipeg-based digital and public relations agency, was hired by one client in particular to manage crisis and pr communications in just 50 days. The client's social channels had become venting grounds for naysayers on a project that was seven years in the making. The agency had 50 days until the project's official launch and had to come up with a quick way to completely turn sentiment around.
Similar to [L]earned Media, Dash Agency had more than one client at the time to manage communications for and drive results. In order to be trusted consultants and deliver results, agencies need to stay organized, strategic, and on top of their clients' analytics.
Supporting the agency with time and resource management
Both agencies needed a robust dashboard to support:
innovative campaign ideas
effective collaboration on social among team members and with changing clients
provide real business results without spending time manually reporting
To tackle these challenges, effectively support their clients, and deliver exceptional service, [L]earned Media and Dash Agency use Hootsuite. As members of the Hootsuite Agency Partner Program, they're equipped with:
Agency Partner dashboards: the most functional and flexible social media management platform to help streamline workflow, add and remove clients, and manage clients' social ecosystem easily.
Dedicated support: support is provided throughout the relationship to enhance the agency's social media services to clients. A dedicated Customer Success Manager helps onboard, launch, provide advice and resources while a Personal Partner Manager helps add new clients to the dashboard and provides counsel on strategic client conversations.
Training and education: access to resources, education, and tools to become a social media expert and stand out against competition.
With the social media management and training in place, both agencies can focus valuable time and resources on finding solutions for clients and driving more business.
"Life before Hootsuite was unorganized," said David Bell, Managing Partner, Dash Agency. "We had so many community managers on social, but no collaboration or coordination. Now, we can assign tasks and organize 20 clients at any given time from one dashboard."
With social media management in place, agencies can focus on the client
For example, [L]earned Media is now able to solve one of their most common challenges on a massive scale: small business clients who lack the time, resources, and know-how for social media, but understand its importance. The agency uses Hootsuite to help organize and strategize many client's marketing efforts at once.
Download the [L]earned Media agency case study to discover how they helped one client get organized and drive more business and another client to enter new markets.
Download the [L]earned Media case study
To help their client with urgent crisis management, Dash Agency used Hootsuite as a command center. Setting up several Hootsuite dashboards with five people monitoring all client-related conversations, the agency began to shift negative conversations.
Download the Dash Agency case study to learn how they solved a PR disaster and helped sell-out their client's opening night with 23.4 million impressions on social.