#SXSW 2012 – Top 5 #HootBus Sightings + #SXSwag!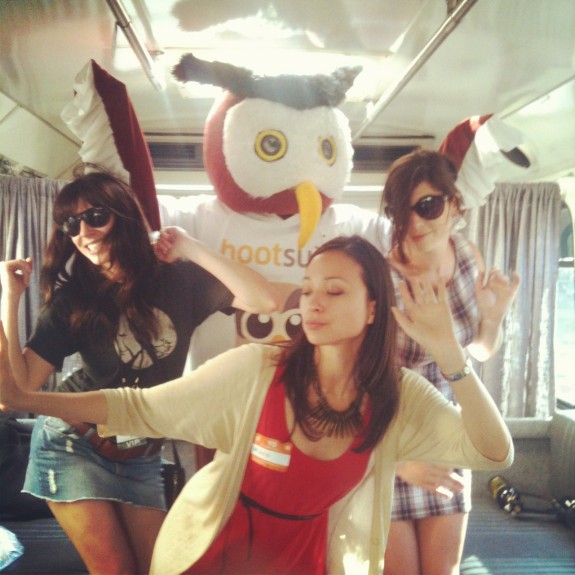 With photos of the HootBus being sent in from all over the festival, we've compiled a Top 5 HootBus sightings for your viewing pleasure – and links to ongoing #HootBus sightings at the bottom! If we missed yours somehow, be sure to tweet us! Plus, take a look at some of the swag our team has taken to SXSWi.
Need swag? The HootSuite team will be accompanying the HootBus with chock loads of goodies to share. To give you a quick rundown of what to expect, we've also put together a visual reference of all the SXSwag they're carrying.
Have you seen the bus? Send us a photo of it including yourself tagged #HootSX to be added to our HootSuite SXSW 2012 Tumblr.
Top Spottings
The HootBus has been a huge hit at the festival with sightings being reported in Mashable and USA Today and all over the Twitters! To learn about the origins of the big bird, check out our earlier post: The Unveiling of the #HootBus!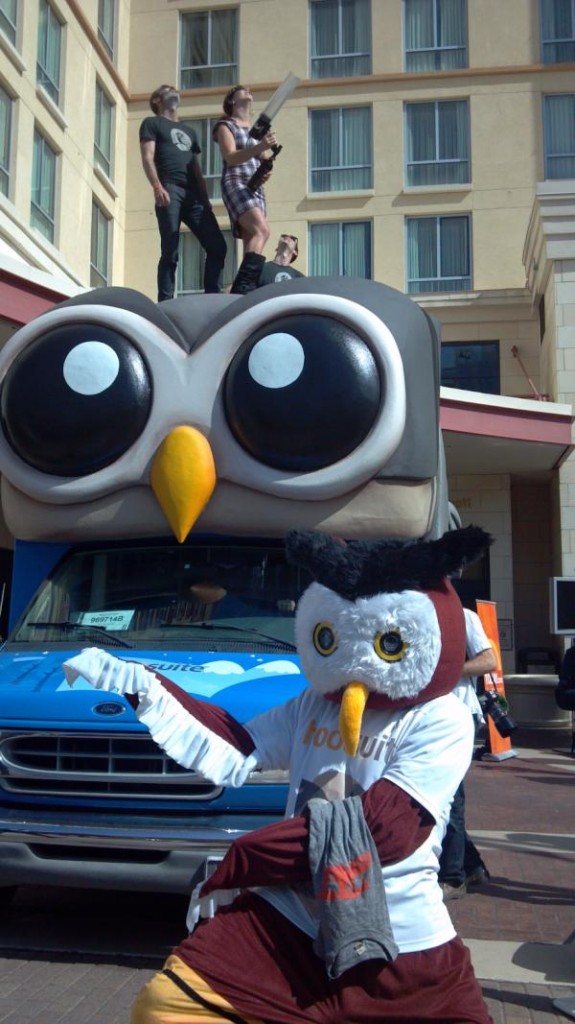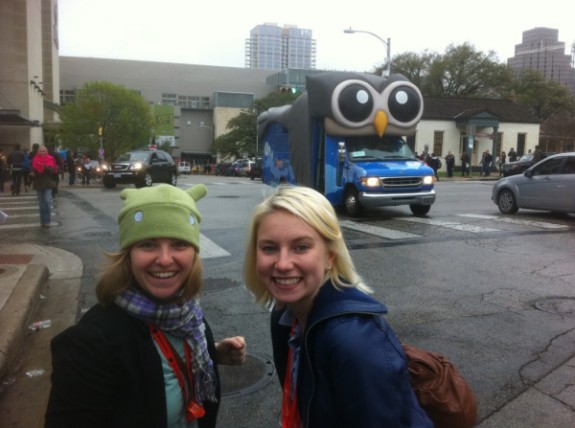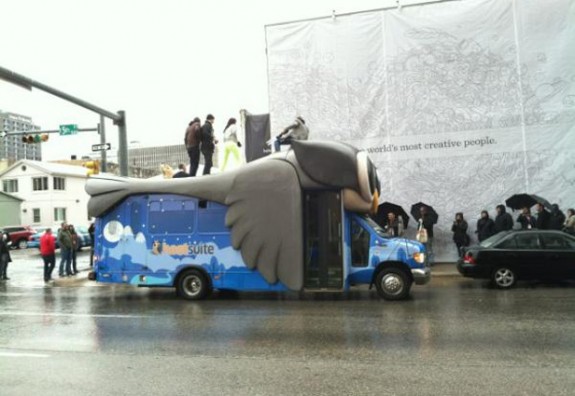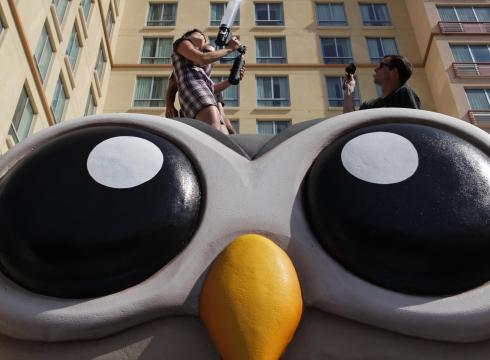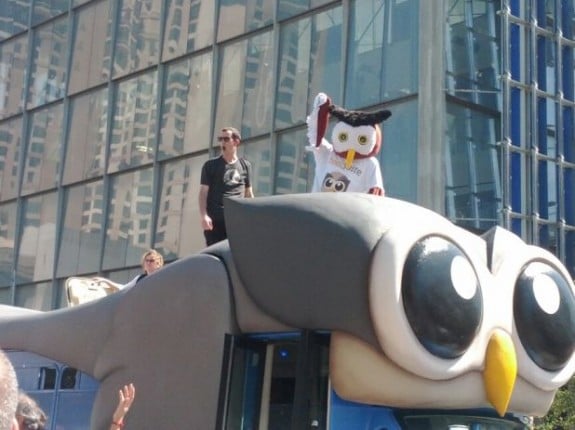 SXSwag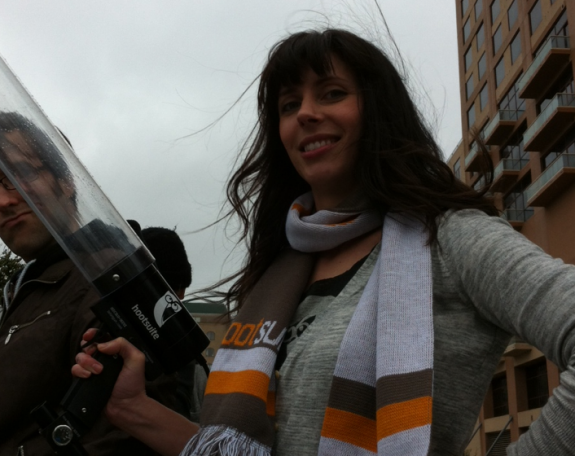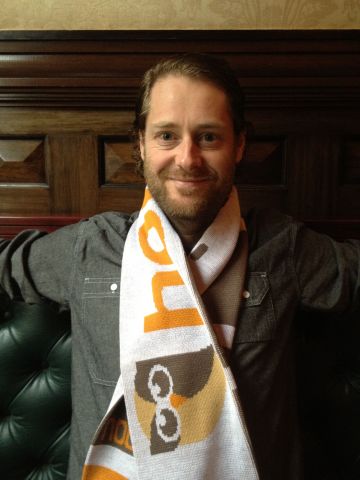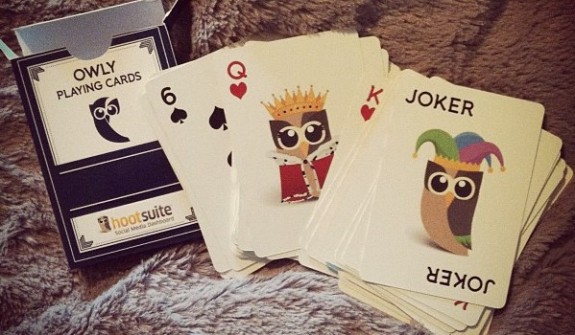 More to Come
Expect a full re-cap once our Owls return from their SXSW pilgrimage. But until then, stay updated by checking out the HootBus Storify and HootSuite SXSW 2012 Tumblr and following #HootSX.
Remember, we sent our friendliest Owls to Austin, so don't hesitate to contact them via Twitter! You can see who's going on our SXSW prep post: HootSuite's Owl Poised to Perch at SXSW 2012.