Team Collaboration Webinar now available on-demand
The (fully soldout) Team Collaboration webinar is now available On Demand. Pardons for the delay – please enjoy at your leisure for info about the new Team Collaboration tools plus the announcement on HootSuite Pro-Certification program.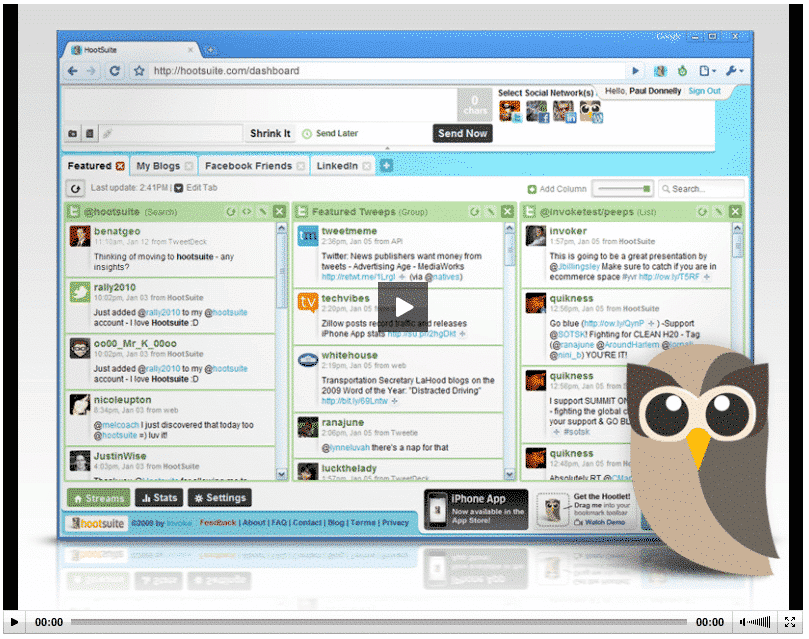 Webinar description:

Need better methods for coordinating with project teams? Great! HootSuite is here to help. Join us for a Webinar to explore HootSuite's team workflow tools and learn tactics for power tuning your social media dashboard for monitoring conversations, spreading messages and tracking success across multiple networks. This webinar is particularly useful for: Agencies, Brands, Consultants, Teams with multiple contributors.
Hosted by HootSuite Community Director, Dave Olson and presented by Learning Specialist, Lewis Howes, attendees will learn expert tips and explore features designed to enhance team workflow. Additionally, we'll announce a new program to increase your HootSuite skills plus gather your opinions about which topics and methods are best for you.
Related links:

HootSuite Webinars – keep an eye for upcoming sessions and details
HootSuite University – sign up at introductory rate for May 1st start
HootSuite Pro-Certified FAQ – all the details on the new program