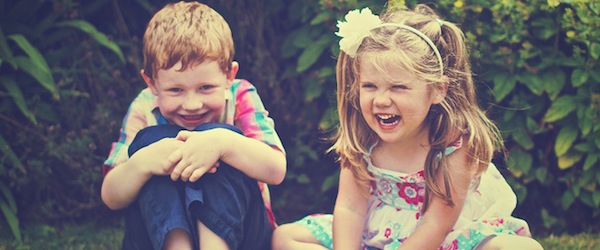 Tell Us a Social Media Joke. Question of the Week
An elderly grandma is on her death bed. She leans over to her granddaughter, knowing that death must be close, and says, "I want to leave you my farm. That includes the villa, the tractor and other equipment, the farmhouse and $22,398,750.78 in cash."





The granddaughter, about to become rich, says, "Oh Grandma you are so generous. I didn't even know you had a farm. Where is it?" With her last breath, she whispered, "Facebook." 
We take social media pretty seriously here at Hootsuite, but sometimes we need a good laugh.  When promoting ourselves on different social networks, it's important to remember that not everything is all about business; having the right amount of humor can make a big difference in your follower count, engagement, and ultimately, brand loyalty.
This weekend we asked our Twitter followers to tell us a social media joke. Some of your answers were pretty hilarious (in fact, a few we couldn't even post here if we wanted too). Let's take a look at your jokes so we can all have a good laugh, together.
@hootsuite pic.twitter.com/zjx3dAAx2E

— Adam McKinley (@addmck) July 5, 2014
@hootsuite Did you hear the one about the SEO expert? He walked into a bar, club, nightclub, pub, tavern, public house, inn, irish bar… — SchoolSupplies.com (@SchoolSupplies) July 5, 2014
@hootsuite "I have to breakup with you. We've connected on so many platforms—Facebook and Twitter—but I just don't feel Linkedin." — Derek Kessinger (@DerekinDenver) July 5, 2014
@hootsuite I almost forgot to update my status that I'd been to the gym. What a waste of a workout that would have been! — Karthik Vishwanathan (@karthikupdates) July 5, 2014
@hootsuite pic.twitter.com/L2DA8Y2OLU

— Diane Crittenden (@dianelizacritt) July 6, 2014
See, laughter feels pretty good.
Thank you for all the wonderful jokes from last week, some of them even made us LOL. Social media has transformed into a digital world full of opportunities for brands and businesses to voice their opinion and show off their personality. So try not to forget that one good strategy to expanding your reach and customer base can be based around humor. Do you have any other awesome social media jokes? Let us know in the comments below!