HootSuite Acquires Termtter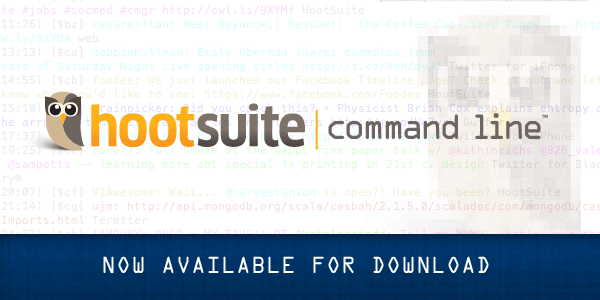 Following on recent acquisitions of Geotoko and TwapperKeeper, HootSuite has announced a wholesale buyout of Termtter, now re-branded as HootSuite Command Line.
As a terminal-based Twitter application, HootSuite Command Line will leverage mindshare into previously untapped verticals. This will align HootSuite's cloud technologies with the revolutionary capabilities of 8bit 2.0. SysAdmins and CIOs will rejoice with HootSuite Command Line's immediate release.
However, brand new social media users are of particular importance to Termtter Chief Engineer Ujihisa Tatsuhiro, the creator of HootSuite Command Line.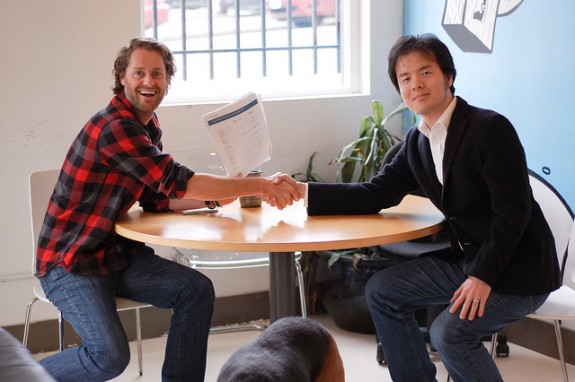 "The Japanese market has embraced the product, they are at the forefront of a movement to simplify social media management," states Ujihisa, "But with social media gaining a foothold amongst people across the globe, I wanted to make this available to the largest audience possible."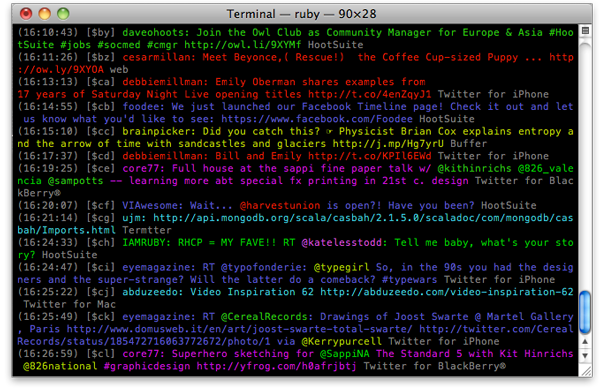 We're proud to introduce HootSuite Command Line, which will also appeal to millions of new computer users worldwide. Configuring the client is as easy as opening a terminal, changing the directory to ~/.termtter/config, then launching vim. Immediately, new users can change their proxy host, as well as edit the default call from initialization.

HootSuite CEO Ryan Holmes believes HootSuite Command Line will be a game changer.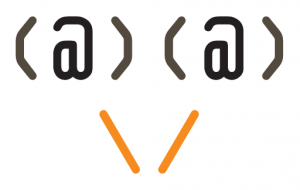 "We are constantly exploring what the future holds for social media," states Holmes, "recently,  I was watching CSI: NY, I saw Gary Sinise work a command line prompt. That's when I knew — this is it! — command line is the future of social media."