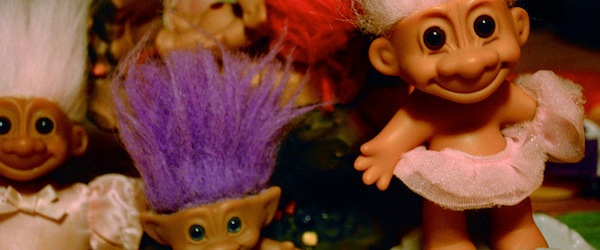 The Case for Comments
Commenters may be among the most hated people on the Internet. The words they leave behind have been called "toxic waste" and prompted numerous media outlets to ban the practice outright. But others are working hard to keep online conversations going, begging the question: is there any value in Internet commentary?
About one year ago, Popular Science shut off its online commenting system, arguing that "comments can be bad for science." In a decision the magazine staff says it did not reach lightly, they cite research explaining that a small number of people denying scientific facts can "skew a reader's perception of a story."
More recently, the Sun-Times Media group has announced it's "sick of internet comments." The Chicago Sun-Times has temporarily suspended commenting and is attempting to develop a new, more functional system that will promote free discussion, increase commentary quality and better equip the paper to moderate threads.
After a public post from Jezebel writers complaining about graphic NSFW images being posted in comments, Gawker Media decided to temporarily disable uploading images in its online comment platform.
But that's only three organizations in a seemingly endless sea of online publications. Here on the Hootsuite blog, commenting is alive and well. Earlier this month, Disqus, an online discussion platform, launched an extensive update focusing on better notifying users about the discussions they're having across multiple websites.
So, why aren't all organizations giving in to the trolls? Turns out, there is value in online commentary.
The September 10th Internet Slowdown Day campaign for net neutrality, prompted people to leave more than 1.7 million comments to the U.S. Federal Communications Commission, according to the Daily Dot, beating the previous record of about 1.4 million complaints after Janet Jackson's Super Bowl wardrobe malfunction.
This shows that people use online commenting to tell companies what they care about. Remember the children's t-shirt Zara briefly sold that resembled a World War Two concentration camp uniform? It was pulled after online backlash, much like Urban Outfitter's decision to stop selling a Kent State University vintage sweatshirt that appeared to have blood spattered on it.
It's proof that online commenting boards can provide good information to companies, as long as you're diligent about moderating them.
Whether or not to allow anonymous comments is a constant source of debate. Some research claims that anonymity encourages people to be uncivil in their writing, while other research suggests it can encourage participation, according to a New Yorker piece on the psychology of online commentary.
The conflicting research suggests that anonymity may not be as important to site administrators as what people are writing.
Three stand-out systems include voting on comments and valuing contributors:
Thumbs up for voting
Reddit's system relies on each post and comment receiving an individual score. The score is based on the difference between the number of up votes and down votes the post/comment has received. The hierarchical system has been deemed capable of generating strong discussions.
Valuing contributors
Gawker, which uses a highly praised platform called Kinja, only allows pre-approved individuals to leave comments on their site. People must audition or receive an email invitation in order to participate. According to Gawker, it's so their editors can "spend more time providing new content and less time moderating comment threads." Gawker has also apparently offered jobs to some of its strongest commenters in the past.
Limiting comments
As of a few months ago, National Journal only allows comments on some of its stories – "stories that are likely to provoke reasoned debate, or stories where the unique perspectives and ideas and suggestions of individual readers can add immeasurably to our journalism," wrote Tim Grieve when announcing the change. The change actually increased user participation, according to the Atlantic, perhaps because it stops comments from distracting readers from the content of an article – much like Popular Science argued comments do.
The Sun-Times, which is revamping its commenting policies is reportedly trying to work in some of the lessons from the first two systems into its new practice.
Thoughts on comments? Why not leave us a comment below?