How Your Business Can Use a "Listmaker" Account to Tap the Power of Twitter Lists
Alexandra Samuel is the VP of Social Media for Vision Critical, and a HootSource contributor.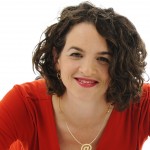 Twitter lists are a powerful way to structure your attention on Twitter so that you focus on the people who matter most. By providing a way to sort different types of contacts into different HootSuite streams, lists help you focus on different people or conversations at different times or in specific contexts. They are just as helpful at a company-wide level, since it allows colleagues to build and share lists of people to follow without requiring them to follow everyone who might be relevant to anyone in the company.
But they have a crucial limitation: unless you keep your account and/or your list private, other people can see who you are tracking and how you're tracking them. That's why it's useful to create a second "listmaker" Twitter account for the specific purpose of managing and sharing Twitter lists with your colleagues. Use this account to create lists like:
Competitors (track both the brand accounts, and the accounts of individual execs)
Clients/customers (possibly organized regionally, topically or by industry)
Prospects
Press/influencers
Employees (Twitter users within your company)
People who tweet using the key hashtags in your industry
Keep it anonymous
A listmaker account is most valuable if it's visible only to people within your company. Choose a Twitter username that has nothing to do with your company's name, brands or products. Set up your account so that tweets are protected, and keep all your lists private so that nobody can see who is on which list (or even what the lists are named. And while you want to connect your listmaker account to a corporate email address (for future recovery and accountability purposes), connect it to an email address that's never used for correspondence (so that you don't show up in "find friends" searches on Twitter).
Add your listmaker account to HootSuite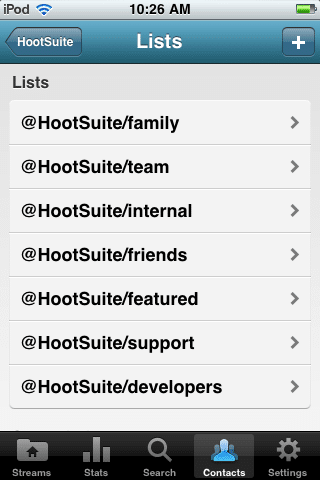 As soon as you add your listmaker account to HootSuite, it becomes a social network with streams you can share across your organization. This is the only way you should share access to the listmaker account within your organization; giving people direct access to your listmaker account on Twitter is like giving them access to a client and prospect list they can take with them anytime.
Make team-based lists
Set up the lists you want different people to track. The way you structure your lists should parallel the way your organization divides up work and responsibilities, so that employees can focus on the two or three lists that are most relevant to their own work. If sales divides up its prospect list by industry, create lists for each industry; if your account service team divides up its workload geographically, create a list for each region; if your customer relations team tracks different customer groups, create separate lists for high-value or whiny customers. (Hot tip: don't actually name your list "whiny customers")
Add people to lists
Once you have an initial set of lists mapped out, it's time to add accounts you're going to follow. (Remember that you don't actually have to follow an account in order to add it to a list.) My current favourite discovery tool is followerwonk, which lets you search Twitter users by their biography, and sort by the number of times they've tweeted or the number of followers they have. For example, you might search for everyone with the word "CFO" in their biography, and then sort the results so that you can quickly focus on CFOs who tweet often enough to be worth tracking on one of your lists.
Set up tabs and streams
Create a stream for each of your lists within HootSuite. If you've created more than a handful, consider organizing these streams into different tabs. Then share the streams with the relevant people within your organization. Enterprise users can share tabs made up of multiple streams, so that you can give your sales team access to all sales-related streams in one place.
Track your lists
This last point is worth mentioning, because even avid list-makers can end up ignoring their lists in favour of focusing on their home feed or Twitter mentions. I recommend allocating 15 minutes a day to reviewing some of the tweets that come in through the lists you have set up in your listmaker account; that's enough to engage with a couple of prospects, get a grasp on what the competition is tweeting about, or stay in touch with the major industry influencers.
If you've worried about setting up lists that tip off your competitors, a listmaker account is a great way to extend the benefits of list-making. And remember, a listmaker account is only one part of your list-making strategy: creating and sharing
public lists under your company's main Twitter account is still a great way to showcase your command of the field, give a shout-out to clients and partners, or simply offer a resource that can benefit the larger online community.