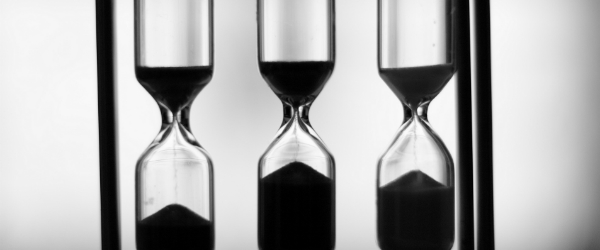 This Week in Social: Expiration Dates for Social Media
Does the saying "The Internet never forgets" still hold up? This reverse amnesia of the Information Age has sparked many global discussions on privacy and online reputation, and it is reflected more and more in the changes made by those in charge of our online information, like social networks and ISPs.
But there's a different side to our collective online footprint: with so much data constantly streaming into your email inbox, smartphone notifications, and social media feeds, it's no wonder some things escape our attention. Our weekly roundup delivers what's happened in the world of social—so you hear about the latest social media news, even if it's past their expiration date.
Now that you have some time, let's retrace our (online) steps.
Latest from the Big 4
Every week Facebook, Twitter, LinkedIn and Google+ announce policy changes, updates, design tweaks, new features and other changes that can affect how you use their tools. Here are this week's highlights:
Can you remember a News Feed that delivered the most recent posts from your Friends, instead of the ones with the most "congratulations"? It seems that many of Facebook's recent changes are going back to the basics: first, Facebook cracked down on click-bait in articles shared on your Feed, and now the company has announced a move towards deliver you more timely news from your friends.
This means two changes to your Feed: first, you will see more posts your Facebook friends share about topics trending in real-time (for example, those also reflected in the Trending bar at the top right corner of the Feed). Additionally, instead of seeing posts that received a lot of attention earlier, you will see posts being liked, shared and commented on at the time you open Facebook.
There have been some reports from Facebook for iOS users about seeing an option with expiration dates for their posts. A spokesperson for the social network has confirmed Facebook is indeed toying with the idea, where users could determine whether their posts will remain live for times ranging from one hour to seven days.
Excitement about new Apple products hasn't abated since last week's Apple Live event, with the launch of both iOS 8 and new Apple devices steadily keeping the company in the trending topics on social media. Part of this buzz was generated by major social media networks rolling out new iPhone features to match the new capabilities of iOS 8. Twitter rolled out the biggest change to the profile design on their iOS app, with a prominent user bio, and separate tabs for easier viewing of Tweets, Photos and Favorites. The new version also allows you to retweet, favorite and follow directly from push notifications. The update is available to anyone with iOS 7 version and higher.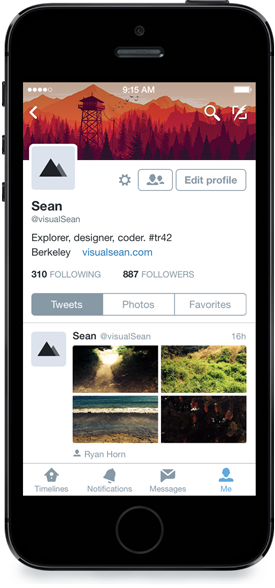 The next big thing
While Facebook tests out expiration dates for posts, iOS users can already download an app that allows them to do so. In addition to Facebook statuses, Xpire lets you schedule content for Tweets and Tumblr posts that automatically self-destructs after a given time. Xpire's creator Jesse Stauffer told Techcrunch this was inspired by the increasing concerns with the online footprint on social media, and how that can affect your real-life reputation and credibility. But Stauffer says the expiration dates have a more practical use, too: a Facebook status inquiring about the happenings on a given Friday night soon loses its relevance, so it would only make sense for it to disappear once its purpose is served.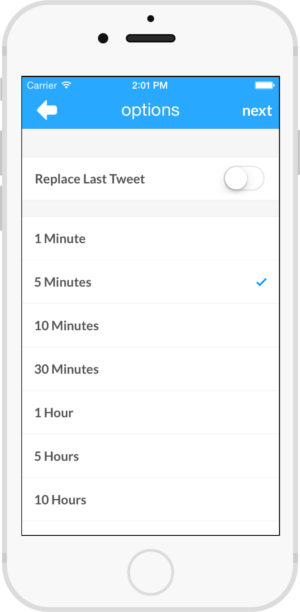 We love GIFs: we use them to tweet our reactions to news, and some even find ways to incorporate it into their social media strategy. Since moving images are such a big part of our Internet lives, it's surprising an app like PHHHOTO is only emerging now: this app lets you create GIFs out of your photos, and then share them on popular social networks, such as Instagram. The app's creators made a smart move to launch on the eve of New York Fashion Week. The GIFs are made up of four photos taken in succession, which apparently is a great way to show off outfits and accessories.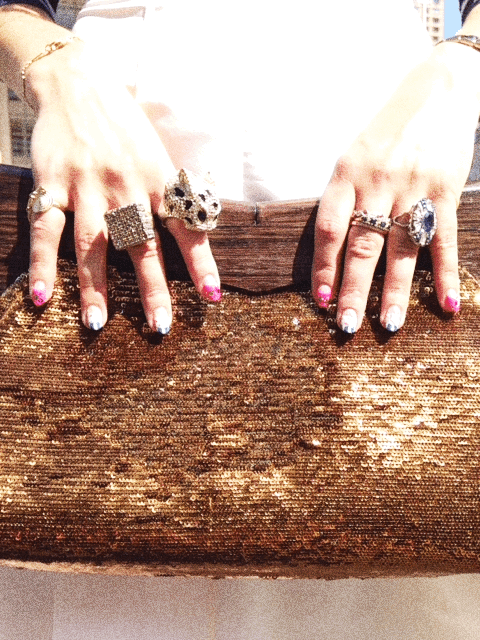 Another fun thing about PHHHOTO app is trying to figure out how to refer to this social network when trying to convince your friends to join. "F-h-h-oto"? "Ffffoto?" I'm still trying to figure that one out.
Have you ever been plagued with a tough choice between a new Aston-Martin or a Lamborghini, with no one to advise you? Are you tired of your social media followers tagging each one of your posts with #richpeopleproblems? The Netropolitan Club, a new "global online community for affluent and accomplished individuals," is here to help. This social network costs $9000 to join, with $3000 annual fees to stay connected to like-minded individuals in the upper economic classes. If you think those fees are outrageous, think again: at least this social network, unlike the plebeian Facebook, is totally ad-free.
Long read: Why social media failed to predict #Indyref results
On Thursday, the much-discussed referendum vote on the Scottish independence from the United Kingdom has come to a conclusion, with the No votes leading by just over ten percent.
However, just a day prior to the final vote count, social media predicted the opposite outcome. As with the majority of the campaigns that garner a lot of attention, a social media battle between the two sides has been developing for the past few months, culminating in thousands of interactions in the weeks leading up to the final count. A summary of direct interactions and Likes on Facebook saw the Yes side in the lead by several thousand, while the Twitter accounts of the party leader Alex Salmond and the official campaign account Yes Scotland also beat the No side by several thousand followers.
What went wrong? Since this is far from the first time social media fails to predict the outcome of a political campaign, those who follow social media trends were not surprised. A recent Pew Internet study revealed that social media, much like any other way of public polling, doesn't yet provide a safe platform where people who perceive their opinion to be unpopular feel free to express their views. This means that what is repeatedly liked and retweeted on social media does not necessarily reflect which box is checked off on the ballot—all it shows is what is considered a more socially accepted opinion.
Schedule your social media posts without a need for expiration dates with the Hootsuite dashboard.