Top 10 Global Twitter Trends of the Week ~ Volume 70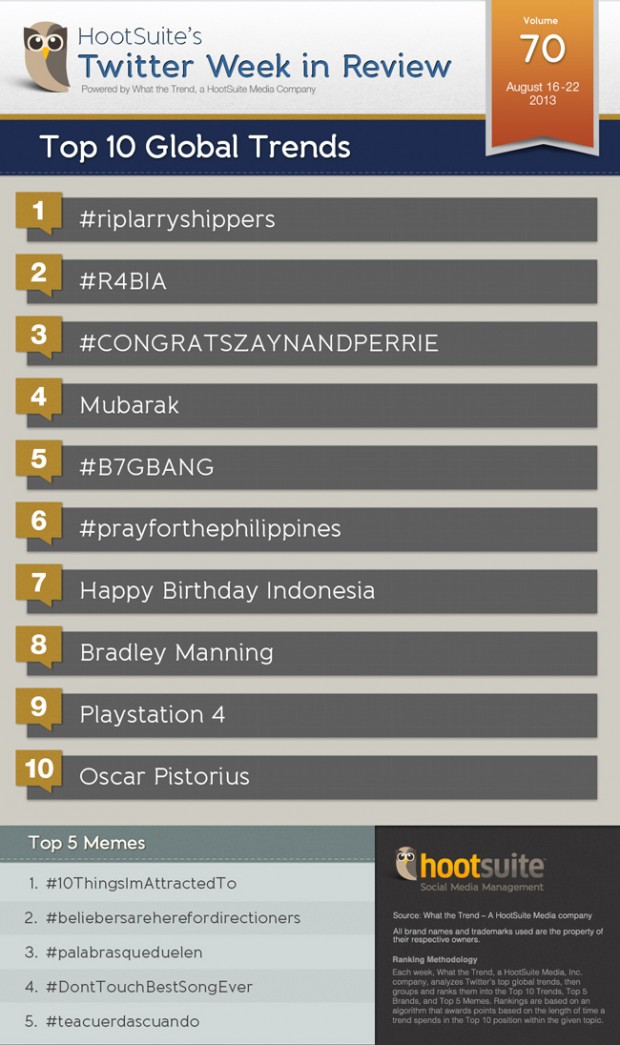 Between Hosni Mubarak and Oscar Pistorious, a few faces that have been out of the news for a while reappeared this week. But One Direction took the reins again, for unexpected reasons that even took the band by surprise. From politics to natural disasters to video games, this week's global Twitter trends are all over the map. Have a look.
1. #riplarryshippers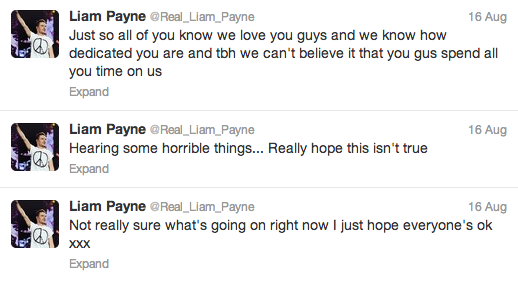 British boy band One Direction is no stranger to the trends list, largely because they have some amazingly dedicated fans. But this week those fans have become a trend themselves because of some very unfortunate circumstances. Rumors circulated online that anywhere from 14 to 42 of the band's fans committed suicide because they felt that a documentary shown on British television portrayed them as "psychos." The fans, called "LarryShippers," are a specific group that fantasize about a romance between One Direction band members Harry Style and Louis Tomlinson. While the suicides are still rumors at this point, the worrisome trend prompted band member Liam Payne to tweet that the documentary was "full of shit" and say that One Direction loves all their fans and hopes they were all safe. Here's to hoping this rumour is indeed just a rumour.
2. #R4BIA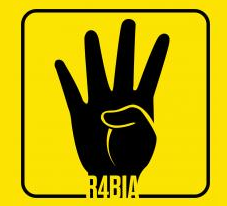 Egypt has been in the news for a few weeks as supporters of ousted President Mohammed Mursi continue to protest in Cairo. Last week the military cracked down on protesters using deadly force in actions that were condemned by many people and governments across the world. Now, supporters of those protestors have a new symbol on social media. The #R4BIA hashtag is being widely used along with a bright yellow image of a four-finger salute by people showing solidarity with those who died and those who continue to protest outside the Rabba al-Adawiya mosque in Cairo. In Arabic "Rabaa" means "fourth", apparently the origin of this new symbol.
3. #CONGRATSZAYNANDPERRIE
One Direction member Zayn Malik is reportedly getting married and, despite what you might have thought, his legions of adoring fans are actually happy for him! Malik took himself off the market to marry Perrie Edwards, a singer herself. The news broke this week after she was spotted wearing a diamond ring at the premiere of a One Direction documentary called "This Is Us." The bride's mother then confirmed the news on a radio show. Fans used #CONGRATSZAYNANDPERRIE, because the situation clearly required all caps to convey the importance of the news.
4. Mubarak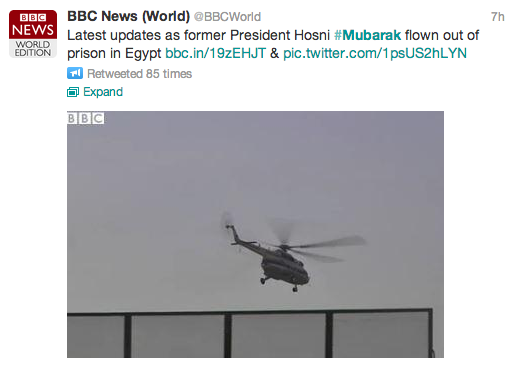 The former president of Egypt Hosni Mubarak was released from prison Thursday to the surprise of many on Twitter. Mubarak was transported to a military hospital in Cairo and put under house arrest. The 85-year-old will still be tried on charges for being complicity in the killing of protesters during the 2011 Arab Spring, with his court case resuming next week. But the charges seem all too familiar after over 600 people were confirmed dead following a crackdown on protesters by the Egyptian military just over a week ago.
6. #prayforthephilippines
The Philippines were inundated with heavy rains this past week, and authorities were forced to evacuate thousands of residents due to flooding. The crisis has caused at least eight deaths, including two young children, and more people are missing. Over 600,000 people were affected by the floodwaters, which have now begun to recede. But people on Twitter have continue to share their support and well wishes with the country's residents, making #prayforthephillipines a Twitter trend.
7. Happy Birthday Indonesia
Indonesians love Twitter. In fact, the city of Jakarta was (at least at one point) the most active city on Twitter in the world. So it's no surprise that when Indonesia celebrates an event, it trends. This time around the nation of almost 250 million people was celebrating it's "birthday." Actually, August 17th was the day in 1945 on which Indonesia declared its independence from the Netherlands. Either way, Indonesia got some serious birthday love on Twitter.
9. Playstation 4
Gamers across the globe are drooling this week, and will be until November when the Playstation 4 hits stores. The video game company announced the release date of its new console this past week, and while video game fans in North America rejoiced, many people in other parts of the world felt a bit burned. That's because Playstation will hit shelves in Canada and the U.S. on November 15th, but will only be up for sale in 30 other countries starting November 29th. Even more strange?  Playstation 4 won't even go on sale in Japan, where the company is based, until 2014! If you're a big Playstation fan, you can see the entire press conference when the announcement was made (all 2 hours of it!!!), in the above video.
10. Oscar Pistorius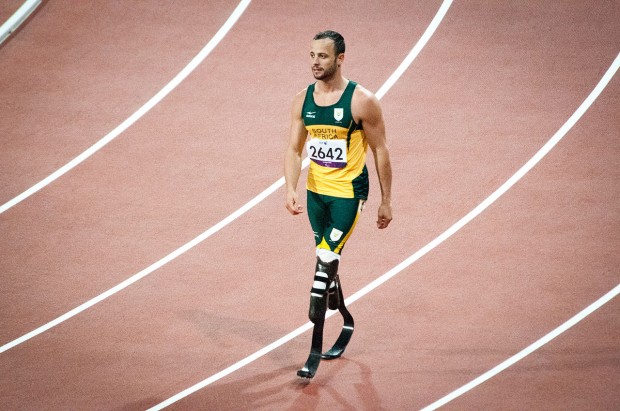 The strange tale of Oscar Pistorious is all over Twitter once again. The double-amputee and Olympian was indicted on charges of murder and illegal possession of ammunition for the shooting death of his girlfriend last Valentine's Day. The trial will start on March 3rd, 2014, and Pistorious' lawyers will try to convince the court that the once-beloved athlete shot his girlfriend accidentally, believing she was an intruder in his house. The trial will inevitable be followed around the globe, and Twitter is already a hub for those discussions.