Top 10 Twitter Trends of the Week by Ad Age and HootSuite (USA), Volume 37

Alex Jones v. Piers Morgan: The Gun Debate Gets Noisy
American talk radio host, actor and filmmaker Alex Jones, a self-described Libertarian and arguable conspiracy theorist, appeared on the Piers Morgan show on CNN this week. In the widely publicized interview, he would yell and scream over the host and not answer questions for the majority of the interview. Jones, a gun lobbyist of sorts, feels that people should be arming themselves against an increasingly armed government and accused Morgan (who was also trending) of trying to take away people's guns. Jones actually spearheaded an effort to have the host deported back to the UK and mimicked his British accent in the interview.
Catch part 1 of the interview below:
The NBA Scores a 3-Pointer with 3 Trends This Week
The NBA took three spots in our list, including one each for Lebron James, Dwight Howard, and the Boston Celtics.
LeBron James is in the news for a number of reasons. He aggravated a right knee injury in a game last week. He also has new shoes (made of cork!) on the market and sports analysts are generally talking about the best players in 2013 heading into the playoffs, a list that inevitably includes James.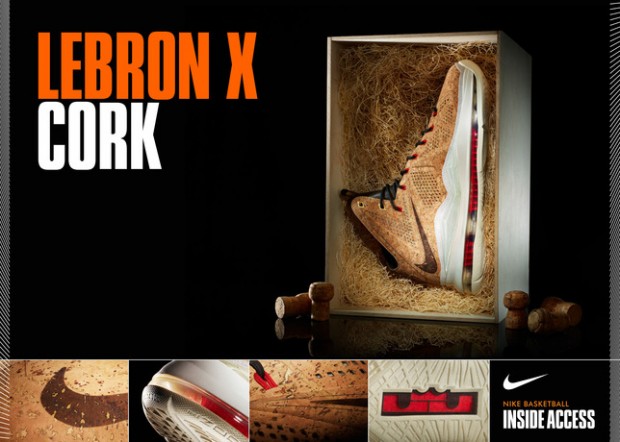 Lakers star Dwight Howard is in the news for his ongoing injury struggle and many trade rumors, including one that would see him go to Dallas for Dirk Nowitzky, though the rumor is being denied by Mavericks owner Mark Cuban.
The Boston Celtics are also having a newsworthy week, beating the Knicks in a controversial game that saw Knicks star Carmello Anthony suspended. Kevin Garnett was accused by Anthony of trash talking his wife, though he denies it.
Another trade rumor circulating around the LA Lakers is focused on Pau Gasol, who is in the number 7 spot. Gasol is out with a concussion and his injured status has placed him in the middle of many trade rumors as the team looks for depth in the frontcourt.
Oh Canada, Why Did You Trend in the US?
Twitter users in the US talked about Canada this week, for no particular reason. The trend was helped by the story of a dozen killer whales trapped under sea ice with only a single breathing hole in Canada's Hudson Bay, who were captured on breathtaking video. The whales have since been freed.
Do We Hear a Facebook Phone Calling?
Shares in social networking giant Facebook closed above $30 US for the first time since July on Wednesday, amid speculation about an announcement next week. Many people are speculating about what the announcement might be, including a possible Facebook smartphone.
 #beyondscaredstraight Makes the US Trends List for First Time
A&E started airing new episodes of Beyond Scared Straight, a show about troubled teens being brought to prisons to endure prison life for a day in an effort to set them straight.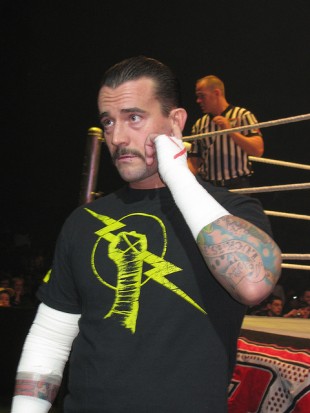 CM Punk v. The Rock: Trash Talk that Trends
CM Punk and The Rock, two professional WWE wrestlers, had a verbal confrontation on Monday Night Raw this week. Fans seemed to enjoy the trash talk, trending it worldwide. The two wrestlers will meet in the Royal Rumble later this year. CM Punk image via Snerkie.
And finishing out our list, The Minnesota Vikings lost their wild-card NFL playoff game this past week against the Green Bay Packers after starting quarterback Christian Ponder was unable to play and backup Joe Webb was forced to step in. Webb, who had not played all year, wasn't up to the task. The Packers shut down the Vikings with a final score of 24-10.