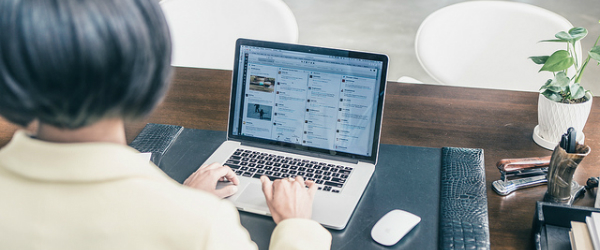 What Twitter's Upcoming DM Character Limit Increase Means For Brands
As more and more people reach out to businesses on social channels, it's key to have a streamlined process for dealing with questions or feedback. It's a win-win for companies and their customers: according to a recent stat, 71 percent of people who experience a quick and effective response on social media are likely to recommend that company to others.
With its real-time nature, Twitter can be used by businesses to reach out and quickly respond to mentions and inquiries. Twitter's Direct Message feature is incredibly useful when conversations need to take place over a private thread. And Twitter's upcoming plans to increase the DM character limit from 140 to 10,000 will enhance this experience, allowing users to message each other more freely.
Today Twitter made this feature available to all users and Hootsuite was one of its launch partners.
Longer Twitter DMs are now available in Hootsuite!
Brevity in Tweets helps to create bite-sized and engaging content. However, as inquiries can often take more than 140 characters to explain, conversations may need to be moved offline or to email.
The increased DM character limit offers an option for brands to keep the conversation in one channel. Users can also ask questions and offer feedback on the brand's products or services without the need for a lengthy thread, or worrying about limited space. To give you a sense of how much you can fit into 10,000 characters, consider the length of this blog post: 380 words, or almost 2300 characters. Imagine being able to fit nearly five times that amount into a single Direct Message!
The character limit update is one of several improvements made to Twitter DMs this year. In March, Twitter introduced the ability for users to receive DMs from anyone regardless of their follower status. This made it even easier for customers to reach out to Twitter accounts that enabled this option, and do so privately if they wanted. And while Twitter has no plans to change the length of public Tweets, these updates to Direct Messages will help brands better connect with their customers.
We're excited about this update and the new communication opportunities between users on Twitter. The good news for Hootsuite users? The increased DM character limit will be supported on the Hootsuite dashboard and mobile apps as soon as Twitter launches it. Keep your eyes peeled!
Get help managing your Twitter accounts with Hootsuite.