Real-Time Engagement Practices on TV ~ New #HootSuite Case Study
(La versión en español de este artículo, la encontrarás más abajo)

HootSuite is a powerful tool for large teams and organizations managing multiple contributors. But it's also a valuable resource for small teams with a lot of social networking on their hands.
To illustrate this scenario, we have a new Case Study fresh from Spain. Find out how Play Television used HootSuite to successfully manage real time audience engagement in a unique experience called the Twittersodios.
The Twittersodios – a Pioneer Experience in Spain
Play Television in Spain had a unique challenge; they developed an experience that recreated each episode of the TV show El Barco on Twitter before each broadcast, but had only a small team to manage all 14 Twitter profiles.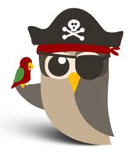 Using HootSuite, the team was able to bring the characters from the TV show to life in the Twittersodios — literally a combination of the word  "Twitter" and the word for "episodes" in Spanish.  In each Twittersodio, fans and followers could speak directly with their favorite characters, learning clues about the story and discussing plot lines.
Thanks to the search streams and team collaboration tools in the dashboard, the team sent over 150 messages for each Twittersodio, monitored thousands of mentions and was nimble with engagement strategy based on audience feedback. The first season of El Barco wrapped up in April of this year with a huge fan following and social media presence. As a result of their efforts the campaign hashtags trended in Spain every week before new episodes.
The case study is ready for you to download (in English and Spanish!), embed and share with friends and colleagues. Take a look:
Learn More Social
The HootSuite Library is your go-to resource for Case Studies, Info Sheets and White Papers which demonstrate unique and advanced ways of using the business-focused tools in the dashboard.
For more assistance, visit the Help Desk to read hundreds of articles and how-tos which will help you make the most of your social activities.
And head on over to the feature request channel to submit your suggestions for new tools in the dash, or vote up another.
And we enjoy hearing how you use HootSuite for your organization or business. Let us know by sending us a note @hootwatch.
********* Spanish version *********
HootSuite es una herramienta muy útil para que un gran número de profesionales trabaje colaborativamente en la gestión de redes sociales. Pero también lo es para que pequeños equipos administren un gran número de cuentas.
Para ejemplificar esto último, tenemos un nuevo Caso de Estudio recién salido del horno: descubre cómo Play Television, en España, ha utilizado HootSuite para gestionar los Twittersodios.
Los Twittersodios, una experiencia pionera en España
Los Twittersodios son episodios de la serie televisiva El Barco desarrollados en Twitter durante la hora previa a la emisión en antena del capítulo semanal. En ellos, los protagonistas de la historia son recreados en la red social para interactuar entre sí y con sus seguidores.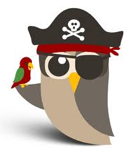 HootSuite ha sido esencial en el desarrollo de esta innovadora experiencia, ya que fue la herramienta elegida para administrar los 14 perfiles de los personajes de la serie en Twitter. Gracias a su organización en columnas y pestañas y sus funcionalidades para monitorizar menciones, hashtags y búsquedas, HootSuite ha permitido al equipo de Play Television enviar más de 150 mensajes en cada Twittersodio, revisar miles de menciones y mensajes y modificar su estrategia de comunicación según los comentarios y sugerencias recibidos semanalmente.
Los Twittersodios han tenido un gran éxito en España y la primera temporada de El Barco ha finalizado con grandes resultados tanto en pantalla como en presencia en redes sociales. Los hashtags relacionados con la serie han sido Trending Topic (Tema del momento) prácticamente todos los lunes de emisión de la serie.
Aquí tienes el caso de estudio para leer (¡en inglés y español!), descargar, embeber y compartir con tus contactos profesionales y amistades:
Activa tu audiencia con HootSuite
Las múltiples funcionalidades de HootSuite permiten impulsar eventos y experiencias en redes sociales para establecer nuevos vínculos con tu audiencia donde sólo la creatividad pone límites. Como hemos visto en anteriores posts, las posibilidades son muchas y diversas: @TransLink ofrece información en tiempo real sobre el estado del tráfico, el museo @Guggenheim difundió con éxito la experiencia YouTube Play, @nypl tiene un equipo descentralizado para ayudar a sus usuarios, @marca publica noticias deportivas e interactúa constantemente para resolver dudas de sus seguidores…
Y tú, ¿cómo estás utilizando HootSuite en tu organización? Háznoslo saber a través de @HootSuite_ES