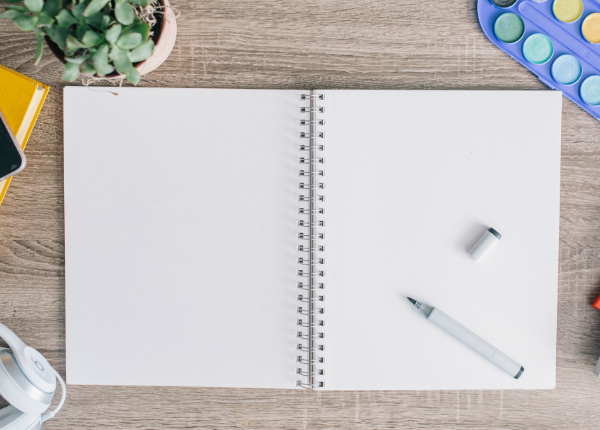 Content Marketing Idea for Small Businesses: Let Your Customers Do The Talking With User Generated Content
According to a recent survey, Millennials spend 30% of their total media time on content created by their peers. Social media is a public forum, where people exchange ideas and opinions on various issues among their social media circles. People want to contribute their own content to the conversation, so why not put that impulse to work for your business?
At first glance, this impressive number can be threatening to content marketers. It's really hard to establish the same degree of trust between a brand and a customer as that customer may have with their friends or family. The good news is that people trust content created by their their peers 50% more than other media. So when users create content that contains information about a business or a brand, there's a huge opportunity to gain customers. Just think of the last time you saw someone document their appetizing-looking dinner on Instagram.
Marketers call these kinds of posts user-generated content, which means content created voluntarily by a person unaffiliated with the company in any way, and posted online, whether it's on their blog or social media profile. User-generated content is not limited by form—it can be a customer review, an Instagram photo, a YouTube video, or even a visualization of a data set. Brands showcase user-generated content by sharing it on their official website or social media channel, highlighting both the user and the use case for their product or service.
If you want to make user-generated content a part of your marketing strategy, there are two things you need to do: First, you should encourage your fans and customers to create great content. Next, it's crucial that you find the content they do create and make sure you're getting the most out of it for your brand. To spare you from doing research on the best kinds of user-generated content on your own time, we found some examples of brands who do it well.  
7 Examples of Brands Leveraging User Generated Content
Encourage media-rich, informative reviews
One form of user-generated content that is easy to get, but is still often overlooked, is user reviews. For example, take Airbnb—a social accommodations sharing service that largely relies on user-generated content to run smoothly.
Airbnb pairs up with writers and photographers to share the stories from the community. Any Airbnb user, whether they're a host or a guest, can submit a story to be featured on the website. Stories that are chosen to be featured on the site come in form of a short video feature, such as the case with Oscar & Annabelle, for example; or they take a magazine-style long-form written piece, accompanied with professional photography, such as Shell's story about opening her doors to the community devastated by Hurricane Sandy.
Airbnb's practice is somewhat of a mix between user-generated content and the customer success story, since the service does have a say in which of the stories make it to the featured page. However, the initial contact is still initiated by the users themselves—a traveller who wants to highlight a particularly outstanding host, or hosts who want to share their experience of sharing their living spaces with strangers from all over the globe.
In fact, Airbnb's entire booking system is based largely on online reputation of both the hosts and the guests, which is based on reviews from other users. Hosts with the highest number of positive reviews will be in high demand among travellers, and guests with best reviews are more likely to be accepted.
Let your customers display the product in the best light with photo reviews
But Airbnb isn't the only web service to take advantage of reviews to drive demand. Many online retailers are using user-generated reviews to overcome the common hurdle of buying clothes and shoes over the Internet—the inability to check the fit on the spot. Online retailer of vintage-inspired apparel, ModCloth, encourages their customers to review their purchased items, and include information such as fit, a photo of them wearing the item, and their measurements. This way, other users can see how the item sits on someone with the same frame, increasing the likelihood of their own satisfaction with the garment. Reviews featuring photos can also help other users get outfit inspiration that they couldn't otherwise get from the item description.
Fashion inspiration in general is a huge driver of sales, and it's a great medium for audience participation. Some brands, such as American Apparel, feature photos of fashion bloggers wearing their items, and display these on the item's online shop page. Putting single items together in an outfit, or home decor pieces in the an interior design setting, makes up a kind of virtual window display for the customers. It's no surprise, then, that sites like Polyvore proliferate in the age of social commerce—when users are encouraged to interact with the content, they are highly likely to make a purchase. A recent social shopping study from Shopify found that Polyvore had the highest average price over 436 orders; at $66.75 average order value, it beat out industry giants such as Pinterest and Instagram.
Repost your customers' Instagram photos
Brands don't always have to encourage their customers to post content. Sometimes, all it takes is being on the right platform. This is the case with Instagram, a network that experienced enormous growth of user base over the past year; and Instagram users love sharing all kinds of high-quality, visually appealing content. Instagram-savvy brands, such as Converse, know ways to monitor conversations around their products on the network, and then share user-generated photos on their official accounts.
Reposting your customers' photos has many advantages: it shows off a real-world, creative use for your products; it engages the user whose photo you highlighted, and it's likely to get their followers to check out your brand's page; and user-generated photos diversify the content on your Instagram page. In order to do this successfully, create an official hashtag customers can use for your brand: this can just be your product's name, such as #Converse or #ChuckTaylor, or a branded hashtag, such as Herschel's #WellTravelled.
YouTube reviews and tutorials
300 hours' worth of video are uploaded to YouTube every minute, and much of that content isn't branded and generated by ordinary users—many of whom could be your business's current or potential customers.
Having many YouTube videos featuring your brand name in the description or the title helps increase your organization's visibility in searches; being long-term Google property, YouTube videos are favored by the search engine in search results. Many brands take advantage of user-generated content on YouTube, either by sponsoring their channel with ads that play before the videos, or providing sample products. Cosmetics vendors sponsor many beauty vloggers with popular channels on YouTube; the vloggers, in turn, use the company's products in their tutorial videos.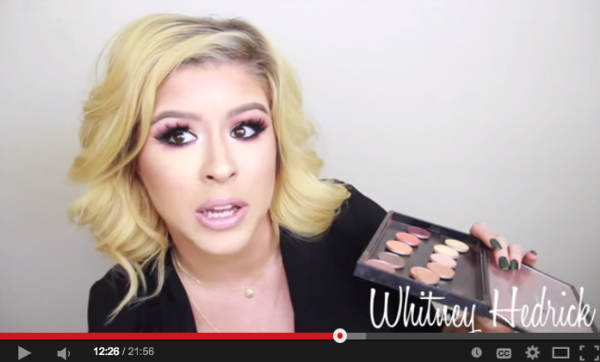 However, for every sponsored vlog, there are hundreds of videos featuring the products, as well as with no-sponsorship disclaimers. An excellent example of this practice is an established industry leader, MAC Cosmetics. Many users include MAC products in their tutorials simply because they think the beauty products fit the purpose best. This is still highly advantageous way of promotion for the brand, at no cost to the brand itself. Brands can then provide these beauty experts with exposure by sharing these tutorials over their social media channels or by featuring them on the official website.
Show off use cases for your products with user-generated recipes
If your business specializes in edibles, you can take a page out of Kraft Foods' recipe book for user-generated content ideas. Kraft has a dedicated page for foodies to post recipes that feature Kraft products—comfort food with Oreo cookies, Kraft Dinner mac'n'cheese, and pastries filled with Philadelphia cream cheese.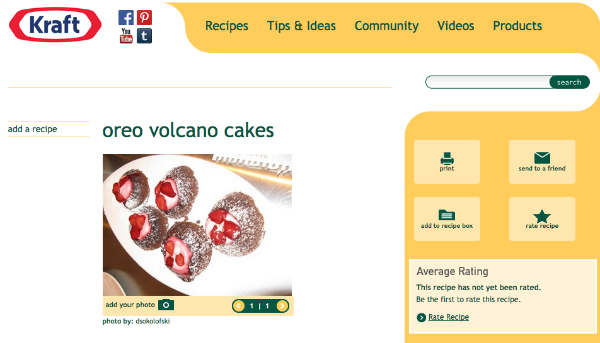 Recipe pages benefit food businesses in the same way as a fashion blog featuring a brand item benefits the retailer: this kind of content puts the product in a larger context by ordinary users, someone a potential customer can relate to.
Organize writing contests for user-generated content
A social media contest is a great way to encourage your followers to submit user-generated content. If used correctly, such campaigns can also drive more sales leads or a boost in new users.
Take Medium, for example. In a way, all of Medium's content, save for a few staff-curated blogs, is user-generated. But Medium's recent practice of organizing writing contests through social media has attracted many new users to the publishing platform. For example, take this contest calling for the best story from the point of view of a goat:
Write a 2 min story from the perspective of a goat. First one to reply w link wins everything on the table #FamFriday pic.twitter.com/WaYBZCnLTc

— Medium (@Medium) February 6, 2015
The winning story of this contest came from a first-time Medium author. It's easy to start publishing on Medium, especially if you have an existing Twitter account, so a social media campaign such as the writing contest is a great way for Medium to get a quick boost in sign-ups.
Let your customers show off the best use cases for your product
Tableau, a data visualization software company, creates contests to show off the most creative ways their users interact with the product. Themed to fit different kinds of data, these contests encourage users to visualize a piece of interesting information. My personal favorite, being the data geek that I am, is the social media data contest. The contest requires participants to download the free version of the Tableau software, and share their entry on their blog or website.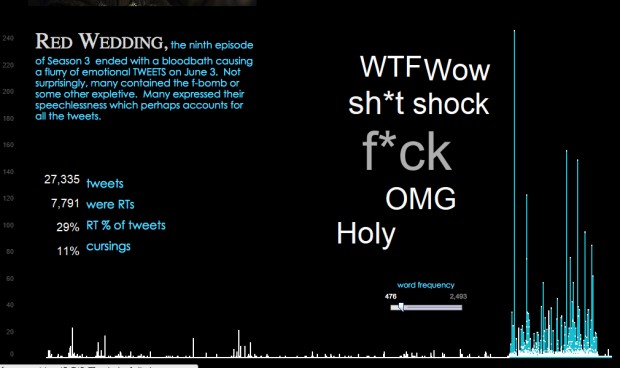 This kind of user-generated content is beneficial is several ways: first, it provides a boost in new users; it gives visibility for creative uses of data software when the contestants place their entries on their personal websites; and it shows off different use cases as generated by their customers. After all, who wouldn't be intrigued by the contest winner's visualization of reaction Tweets about Game of Thrones' Red Wedding episode?
Can you think of any brands incorporating user-generated content in their marketing strategy? Share your favorite examples with us in the comments below!
Find out what your customers are up to on social media by using advanced monitoring in Hootsuite! Try it for free.