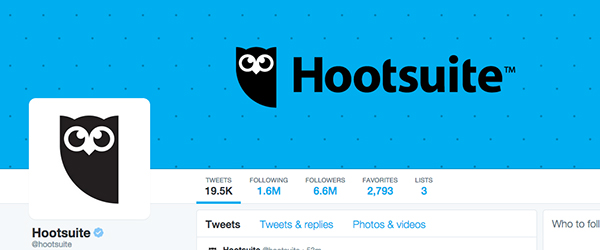 [Webinar] Social Media Strategy for Twitter
Tips and tricks for Twitter on Hootsuite
With over 500 million Tweets sent per day, Twitter is, without debate, one of the most powerful social communication tools today. As a business, the opportunities are endless: whether you are looking for prospective leads, building your online community, auditing competitors, discovering thought leaders, curating content or simply want to start a conversation. However, with Twitter's fast-paced feed and unique 140-character limitation, how does one compose an engaging post that stands out from the rest?
On Wednesday, March 25, at 11am Pacific Time, join Social Media Coach @HootAJ for an exclusive webinar focused on all things Twitter and Hootsuite. The following webinar will take a look at:
What is Twitter and what is a Tweet?
Best practices from real-world examples
Applying Twitter to your Hootsuite dashboard
Building your Twitter audience with Hootsuite's enhanced listening capabilities
In addition, register for this unique webinar and join the conversation with @HootGariggo as she hosts a live Twitter chat throughout to answer questions and share tips!