From the D-Day landings recreated on social media as though they were happening in real-time to Tinder's potentially caddish new features, it's been quite a week for the social web. In case you missed something, we've started our new weekend news roundup series: This Week in Social. Every Sunday, we will gather the week's most important news about the state of the social web. Not everyone has time keep up with the rapid flow of news throughout the week, but if you're a social media professional, you can't afford to miss the big stories.
Now that you have some time, let's get you caught up.
Latest From the Big 4
Every week Facebook, Twitter, LinkedIn and Google+ announce policy changes, updates, design tweaks, new features and other changes that can affect how you use their tools. Here are this week's highlights:
Earlier this week, Instagram introduced a new set of creative tools to help you edit your photos even further. These include options to adjust the brightness, contrast, warmth and several other qualities of your pictures. If you've been using a third-party editing tool, like VSCO Cam, check out what the update can do.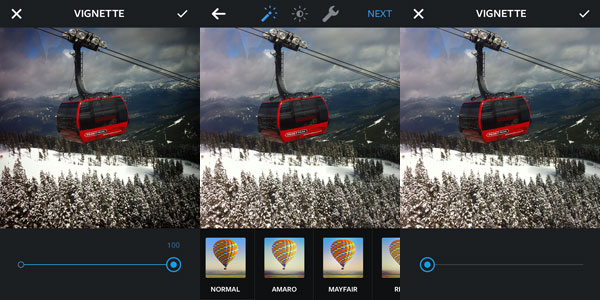 As LinkedIn further entrenches itself as the mandatory professional progress bar, it also builds an interesting data set based on an ever-growing sample group: the biggest archive of career decisions every assembled. One of the most important decisions we make as we plan our professional lives is where to live. Demonstrating how fascinating and surprising this new data set can be, LinkedIn recently released a study showing "Top Destination Cities Attracting Recent Graduates." Minneapolis-St. Paul was #3, ahead of New York and London. Can you guess #1?
World cup action kicks off next week in Brazil. Regardless of what team you're supporting, social media will be one of the best ways to keep up with the latest news on and off the field. Twitter recently put together a comprehensive list, making it easy to follow your team.
The Next Big Thing
The social web is a dynamic landscape, with new players constantly shaking things up. Whether it's a new class of Y Combinator startup stars announcing their big ideas, or a surprise venture capital investment in an app rumoured to be the next Snapchat, this industry moves fast. Here's the latest:
Pinterest has added a brand new advertising tool for its business users, a feature they're dubbing do-it-yourself Promoted Pins. Users with a business account will be able to pick their best performing pins, choose a target audience and then promote them themselves to drive increased traffic to web pages. This new feature is currently in the testing phase, but Pinterest is encouraging small businesses within the U.S. to sign up to their Promoted Pins waiting list.
Popular dating app Tinder has gained huge market traction by going mobile-first, enabling spontaneous hook-ups where traditional dating sites require days of flirtation and planning. With its latest update, Tinder is further setting itself apart from competitors by taking a lesson from Snapchat and adopting ephemeral picture messaging. The least complicated way to meet new friend online just got a lot more complicated.
Long Read: D-Day, Then and Now
The D-Day landings in Normandy that launched the Allied invasion of Nazi-occupied France began on June 6, 1944. If they had happened 70 years later, the world wouldn't have gotten the news of these historic events hours and days after they happened via radio and newspaper reports, as it did then. We would learn about everything that was happening in real-time, in the voices of those experiencing it firsthand, via social media. To commemorate the anniversary, British Channel 4 created the D-Day As It Happens project. Based on the writings of seven people, each of whom experienced June 6 in a different way, the project uses Twitter to show what it would have been like to follow the events of the invasion in real time.
It's on. Things have gone quiet. There are a few jokes being made, but generally, people are taken in themselves, in their own thoughts.

— Bob Stoodley (@dday7bob) June 5, 2013
For a different perspective on history, and a stark contrast illustrating how much media has changed, read the The New Republic's Scribd copy of their 1944 issue from the week of the invasion. What's most striking is how little the press back home knew about what those involved were really going through.