[Update] HootSuite Now Available in Thai for Web and Mobile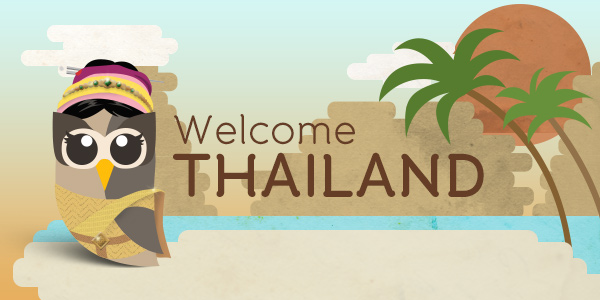 Whether you are perched in a office building in Asok or running a local hotel in Samui island, social media management has become key to helping Thai businesses reach out to audiences across the globe.
HootSuite is proud to announce its fifteenth translated language, Thai, is now available in both the mobile and web versions.
Curious as how to change the language settings on your dashboard? Here is a handy #HootTip to help out.
Thailand continues to develop as an industry leader in tourism, hospitality and finance in the Asia-Pacific region. The new HootSuite integration will make it easier than ever for Thai businesses to expand their global networks, manage their social media and continue growing internationally.
With over 24 million social media users and 1.7 billion tweets sent in 2013, Thailand's social media scene is booming. With HootSuite you can manage your social networks with the native integrations like Facebook, Twitter and Google+ Pages plus other networks through the HootSuite App Directory like Instagram, YouTube and SoundCloud.
Keep an eye out for translation news, updates and more by following HootSuite Translation and joining the HootSuite Google+ Page.
Would you like to be a part of the HootSuite APAC community? Join us on Twitter by following @HootSuite_Asia to find more about our community programs in the region!