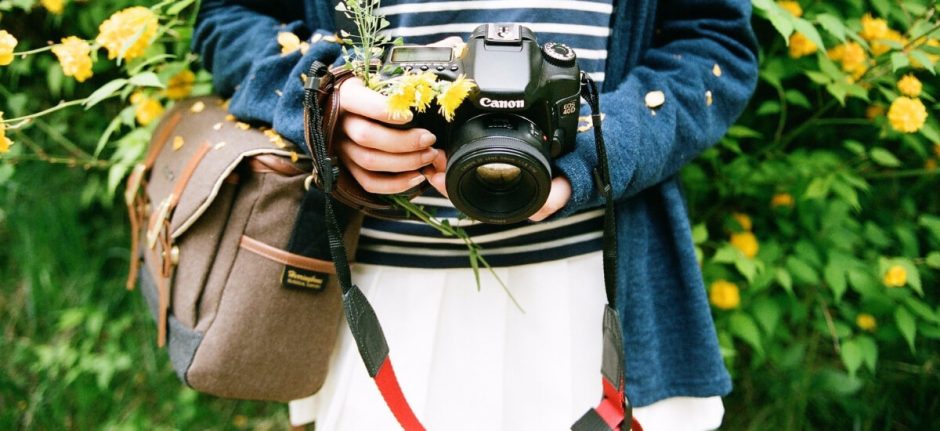 Top Instagram Demographics That Matter to Social Media Marketers
Instagram recently announced it has grown to a community of 500 million users. Of those half billion photo- and video-sharing fanatics, 59 percent use Instagram every single day and 35 percent of users visit several times a day, according to a 2015 Pew Research study of U.S. residents. The 59 percent figure reflects a 10-point increase from September 2014 when 49 percent of Instagram users reported visiting the site on a daily basis. With this steady growth, who knows what the rest of 2016 will bring?
Since Instagram launched in 2010, it has become the go-to platform for visual storytellers around the globe. Who exactly are these millions of people Instagramming away on their phones every day? An intelligent understanding of Instagram demographics is essential for the savvy marketer. Let's take a look at who's using Instagram right now, and why.

Bonus: Download a free checklist that reveals the exact steps an adventure photographer used to grow from 0 to 110,000 followers on Instagram with no budget and no expensive gear.
Instagram gender demographics
Men, women, and folks beyond the binary find Instagram to be an excellent way to share photos and videos with friends. However, women like it just a little bit more. The 2015 Pew Research study of U.S. residents found that more women use Instagram than men (the study did not track those who identify as gender non-conforming). The study showed that 31 percent of women and 24 percent of men regularly use Instagram to like, share, and post.
The same split goes for younger users. If you are hoping to sell your brand to teen girls on Instagram, you're in luck. Among teenagers ages 13 to 17 years-old,  23 percent of girls and 17 percent of boys use Instagram.
A stellar example of a brand effectively using Instagram to appeal to women and girls is Nike. The athletic wear brand recently had great success reaching women and girls with an Instagram post about a sports bra. The Instagram post featured a curvy model stretching her arms in a Nike sports bra with the caption, "Sports Bra 101."
The post was praised for its body positivity and for showcasing a non-conventional female body. Nike garnered 71.1K likes for the image and more than 1,400 comments. Women are watching and listening on Instagram. If what you're selling is made for women, Instagram is a great place to reach this demographic.
Instagram age demographics
Not surprisingly,55 percent of all online 18- to 29-year olds in the U.S. are using Instagram, according to the Pew Research study. The next largest Instagram age demographic is 30 to 49 years-old at 28 percent usage followed by 50 to 64 year-olds at 11 percent.
Instagram only appeals to four percent of adults over 65 years of age. As for American teenagers, in a Piper Jaffray semi-annual Taking Stock With Teens survey, 27 percent described Instagram as their most important social network, second only to Snapchat.
So if you're selling say, trendy women's clothing or exotic snack foods, Instagram will target your demographic perfectly. Take H&M for example. For National Ice Cream Day (isn't that every day?) the clothing brand posted a photo of a mint ice cream colored dress in an ice cream cone-themed courtyard with a DIY aesthetic. The photo received more than 188,000 likes.
Your company may not have the resources to create an Instagram post on the scale of this retailer, but the H&M instagram account provides plenty of food for thought if you're looking for inspiration to reach those 18 to 29-year olds.
Instagram income demographics
The 2015 Pew Research Center study found that Instagram is used by nearly all income demographics. The survey showed that:
26 percent of adult Internet users who make less than $30,000 per year use Instagram, along with
27 percent of those who bring in $30,000 to $49,999
30 percent of those who earn between $50,000 and $74,999
26 percent of those who make over $75,000 per year.
If you want to learn a thing or two about Instagram users who bask in significantly more than $75,000 a year, take a gander at the Rich Kids of Instagram account. As @mr_princeluke would say, "money can't buy happiness, but it can buy a Lamborghini. And that's pretty much the same thing." Or is it…? If you want to learn more about the Rich Kids of Instagram, there's a fascinating (and frightening) documentary you can check out on the subject.
Instagram location demographics
If you're looking for Instagram followers, look no further than the big city. The Pew Study found that 32 percent of online adults who live in urban areas are using Instagram. A little further out in the suburbs, you can find 28 percent of users, and way out in the country, a mere 18 percent of Instagram users.
With this in mind, we now know that a well-targeted Instagram marketing campaign will appeal to city-dwellers on the go. For example, the Stumptown Coffee Roasters Instagram account lures in customers with a variety of cozy images of their coffee. Throw on some warm color filters and some nice staging in an assortment of beautiful settings and you're in business.

Bonus: Download a free checklist that reveals the exact steps an adventure photographer used to grow from 0 to 110,000 followers on Instagram with no budget and no expensive gear.
Get the free checklist right now!
As Instagram continues to grow as a company and develop exciting new features, we can anticipate that more demographic data will be collected. For now we know that female millennials who make between $50,000 and $74,999 and live in urban areas are using the photo sharing app more than any other Instagram demographic.
If you think this demographic information is great and all, but you have some larger questions about how best to use Instagram for business (as opposed to say, selfies) hop on over to our How to Use Instagram for Business post. If you've got the basics down and want to pick up a few (thousand or million or billion) followers, check out our helpful How to Get More Instagram Followers post. If you've got the basics and the followers, but could really use a relevant distraction, get lost in this Nickelback parody featuring common Instagram tropes. See you in five hours!
Now that you know more than ever about your potential Instagram audience, take your marketing strategy to the next level by scheduling posts and managing your Instagram presence using Hootsuite. Try it for free today.