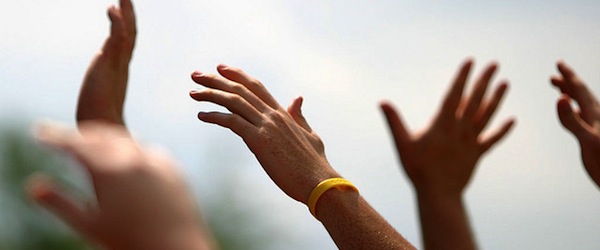 Are We Witnessing the Death of Text on Social Media? Question of the Week
A couple years ago, marketers loved to explain that "content is king," but these days it seems as though "a picture really is worth a thousand words." You may have noticed that social media sites have been embracing visuals more than ever. Sites like Facebook, Instagram, Pinterest and Google+ are now all based around images more than ever.
Social media networks like Twitter, which only give users 140 characters to explain their thought, have added in-line images and now, GIFs. Instagram and Pinterest have expanded so quickly that it is easy to see the move towards more visual communications.
After discussing this with Hootsuite's blog team, we decided to ask our followers what their opinions are: Are we witnessing the death of text on social media?

We had a ton of great answers, which were all across the board. Let's take a look and find out what you had to say.
@hootsuite ;) Communication by Art… — Marie Demange (@CommByArt) June 30, 2014
@hootsuite pics are faster to digest. there will be a split – some will move entirely to #snapchat, others will stick to #quora — Ludwik C. Siadlak (@ludwikc) June 29, 2014
@hootsuite A picture conveys a thousand words…GIFS maybe 10,000. Prefer the written text myself, more personal because it takes time — BishopAucklandBiking (@BishAuckBiking) June 29, 2014
@hootsuite yes, It is about photos now. — Neal Heart (@nealheart) June 29, 2014
It seems as though some of our followers thought that we will be seeing the end of text based social media, and a move towards more visual. This trend toward the visual is also influenced by the habits of social media users. More and more people are using their smartphones to share on social media.  
No @hootsuite… Text is here to stay, I think, but the way we communicate just changes slightly…

— Amanda Daniels (@koogar) June 29, 2014
@hootsuite check my tweetfeed, all literary & textual, loads of it.

— Gun25©InFinity (@bluewestshadows) June 29, 2014
@hootsuite No. Pictures are great, but you still need the written word. — RemoteOfficeTech (@Remotechy) June 30, 2014
Many of our followers agreed that it cannot be the beginning of the end for text based social media. While visuals are without a doubt being seen more and more in our feeds, sometimes it is impossible to convey what we are trying to get across without text.  One of our followers summed it up in the perfect way:
@hootsuite Death of text? Nah – just the evolution of communication :)

— Tom Stables (@tomstables) June 29, 2014
Let us know what you think by adding a comment below!