Want to Work at Hootsuite? First Work Your Charm at our #HootHire Open House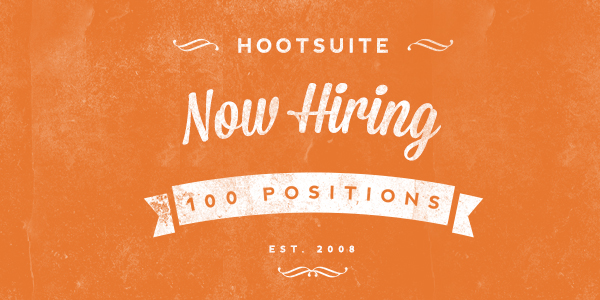 We're in a period of major growth here at HootSuite, which means hundreds (seriously) of new job openings. Next week, we're hosting a #HootHire open house to fill all of those open positions.
Event info
When: October 8th, from 5-7 pm
Where: Hootsuite Headquarters, #5 E. 8th Ave, Vancouver, BC, V5T 1R6
What to bring: Your resume
If you have a passion for social media with a work-hard play-hard mentality, you should check out the many job listings we've already posted on our Careers page. Applicants should know in advance what positions they're interested in applying for.
Don't miss your chance to join our growing team!