HootSuite is pleased to feature a guest post from HootSuite Pro Solution Partner, Steve Groller of DaBrian Marketing Group, LLC.  Steve specializes in Search Engine Optimization and Web Analytics in the Pennsylvania area with clients in regulated industries.
Withdrawn
For many regulated industries, from pharmaceuticals to financial services, the concept of social media marketing has yet to fully take hold. This slow adoption of social campaigns, despite their proven track record of greater visibility and reduced costs, primarily stems from one thing—fear. For businesses governed and regulated by larger bodies, social media is often a strange frontier laden with uncensored, slanderous commentary, nightmarish marketing loopholes, and legal nightmares waiting to happen. Because of these perceptions, many companies opt to play it safe by allocating their marketing efforts elsewhere. But it doesn't have to be that way. With a little research and adequate planning, even the most regulated industry can benefit from going social.
Facing the Fear
Numerous studies show that consumers tend to seek out recommendations and suggestions from their friends and family before making a purchase decision. One study conducted by Bazaarvoice in 2011 found that 25-30% of consumers would never choose an insurance, healthcare provider, or financial institution without reading at least one piece of user-generated content. Social media plays an increasing role in this trend, with direct correlations to more brand awareness and visibility in target markets. Another study from Adology conducted in 2011 showed that social media is often a key part of the brand discovery process. Their results showed that social media sites account for nearly 36% of the actions taken after the average consumer sees a financial services brand or product in another medium. But sadly, for the industries facing regulatory strictures, integrating social media into a marketing mix brings the following perceived risks:
Malicious statements from dissatisfied customers
Inability to monitor the social activities of employees
Constantly changing regulations by governing organizations
While these fears aren't entirely unfounded, they are often rooted in inaccurate preconceived notions, both about social media's capabilities and the tools at businesses' disposal to monitor social interactions and customer feedback.
Overcoming the Fear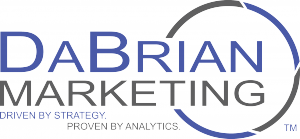 Download the free HootGuide: Social Media Compliance. 


HootSuite's Pro Solution Partner Program is designed for agencies and consultancies looking to demonstrate social leadership and drive recurring revenue by introducing clients to HootSuite Pro. Benefits of the program include exclusive access to HootSuite Partner resources, training and support. Learn more.