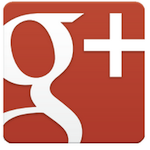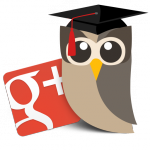 Have you been searching for ways to learn more about Google Plus for business? Google Plus may be one of the largest and fastest growing social networks, but it is also one of the youngest. As such, most businesses are still trying to learn the basics.
To teach those basics, HootSuite University released a full lesson on Google Plus Pages in June of 2013. The following is the first part in a series that will break down the fundamentals of Google Plus for business, and how to build and utilize company pages, so that you can fully take advantage of this valuable tool.
Why Google Plus For Business?
We've explored why brands should be on Google Plus in the past. Like all social networks, Google Plus presents an opportunity to connect with a community of customers and fans on a very personal, social level. Unlike other networks however, Google Plus also has significant impact on SEO and search traffic volume.
It also has unique tools. Google hangouts are a very quick and easy video tool that allows businesses to unveil products or hold interviews in a live-stream with followers. This is one of several examples of how Google Plus prioritizes the visuals (photo and video) to help companies engages fans.
Finally, the "circles" functionality of Google Plus is built for business. It allows you to segment and target your audience, meaning content can be catered to increase the likelihood of it being viewed and shared.
For these, and several other reasons, Google Plus should find its way into your companies' social media strategy. In part two of this series, we look at how to create and customize a Google Plus Page. In part 3, we break down some of the features you should know.
To watch the full lesson on Google Plus, and to increase your skill set through ongoing social media education, sign up for HootSuite University today.

Did you know that HootSuite's integrated with Google+ Pages? Learn more.