#HootTip: Managing Your Twitter Contacts in #HootSuite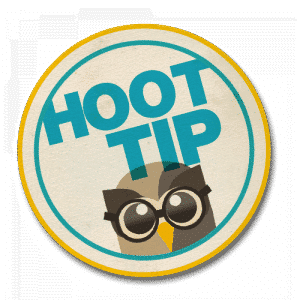 The HootSuite Dashboard is dedicated to streamlining your social media efforts. Once you pick up steam with your social media accounts, you'll need to identify specific people you want to reach out to. HootSuite's contact manager helps you do all this and more. To help get you acquainted with the Dashboard's functionality, we have a new #HootTip all about a handy HootSuite feature.
Managing Your Contacts
The HootSuite Dashboard is the ultimate tool for managing multiple social accounts with multiple team members. As any social business should understand, managing your followers is just as important as managing your social media efforts. The Dashboard has a great contact feature where you can see who's following you, and who you are following. You can also see who the major influencers are based on their Klout score, how many people they are following, and how many people are following them. 
Here's How
Open up your HootSuite account, and click the Contacts icon.
This menu will show a list of all your Twitter Profiles and Lists you've created.
Click the Twitter profile you'd like to view the contacts for.
You will then see a list of people following you, followers, people following them, and their Klout scores.
You can then click on their Twitter avatar to view their Bio, Timeline, Mentions and more.
Or you can click the up arrow to quickly follow, unfollow, block, report for spam and even add to a list! 
HootTip Bonus Round: Drag and Drop into Twitter Lists!
Making Twitter lists on your HootSuite contact page? Here's a quick way to build lists using drag and drop in one step!
Here's How
In your contacts page click the avatar and simply drag it over to the list you want it added to. 
Like many updates, we've added these handy features based on your helpful feedback. What's your next idea? Also, keep an eye out for a new #HootTip each week – they're short, sweet and re-Tweetable so you can share your HootSuite expertise with your friends and followers. Some lucky RTers may just find themselves with a #HootKit… It's our way of saying "thanks for spreading the word."