NOTE: To celebrate the release of HootSuite in Spanish, we've a special Spanish-themed post today to share case studies, info sheets and help articles in en español. The post is in 2 languages so curiosity seekers can scroll down for the English version below. Gracias!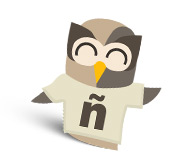 Los tres Casos de Estudio publicados hasta ahora cubren tres organizaciones totalmente distintas, pero que han sabido aprovechar, cada una a su modo, la potencia de HootSuite para obtener excepcionales resultados en sus campañas Social Media:
MARCA anota con HootSuite: el periódico deportivo más leído en España interactúa constantemente con sus lectores en Twitter gracias a HootSuite.
HootSuite en tránsito: la empresa encargada del sistema de transporte público de Vancouver, Canadá, ofrece información constante sobre el estado del tránsito mediante HootSuite.
HootSuite en la biblioteca: un gran número de empleados de la biblioteca pública de Nueva York trabajan colaborativamente con HootSuite para ofrecer información especializada a los lectores.
Tenemos otros casos preparados para ser publicados, pero seguimos trabajando y contactando negocios que aprovechan las posibilidades de HootSuite para difundir nuevos ejemplos de buen uso de HootSuite. Si eres uno de ellos, no dudes en contactar con nosotros a través de @HootSuite_ES para proponernos tu caso.
Tutoriales de los usuarios
La comunidad de fans y amigos hispanohablantes de HootSuite tienen su propia sección en el Help Desk de HootSuite donde pueden publicar sus guías, tutoriales o trucos destacados sobre HootSuite. Como ejemplo, a continuación puedes ver uno de los vídeo-tutoriales de @javipeiromoreno, un fan de HootSuite.
¡Tú también puedes incluir cualquier material en ese hilo!
Otros recursos
Hemos publicado una gran cantidad de nuevos recursos, que puedes descubrir tú mismo en nuestra sección de soporte en español. ¿Por qué utilizar HootSuite para gestionar tus cuentas en Twitter? o Introducción a los planes de HootSuite son dos artículos apreciados por nuestros usuarios, así como la colección de Consejos de HootSuite, pero hay muchos más.
¿Te gustaría que publicáramos algún recurso en particular? Házselo saber a @HootSuite_ES o participa en http://feedback.hootsuite.com para sugerirnos cualquier mejora o publicación. ¡Gracias!
********************
Yesterday we were pleased to release the fully translated Spanish version of HootSuite web. This is the largest piece of our Spanish-speaking community development, a project which

already includes a Spanish Help Desk and Twitter profile: @HootSuite_ES.
Thank you to everyone who sent us your warm and enthusiastic responses — we always enjoy hearing from you!
To give you even more, here's a collection of some of the most interesting and useful posts @HootSuite_ES has sent over the last while. Read on for lots of great Spanish-language goodness.
Info Sheets
Info Sheets are handy two-page documents created to help introduce, update or educate you and your colleagues on the many features in the HootSuite dashboard. They're all available in our HootSuite Library for you to download and share with your friends and colleagues.
Case Studies
Our collection of HootSuite case studies highlights the successful use of the dashboard by various businesses and organizations. Each one demonstrates new and unique ways to use the business-centric tools and functionality to run campaigns and achieve results.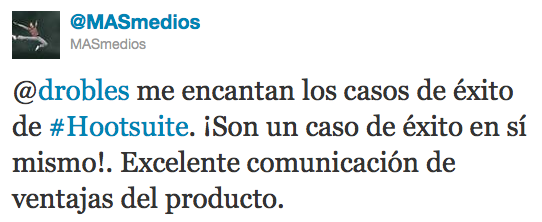 Here are three case studies from three very different organizations, all of whom use HootSuite for social success:
MARCA anota con HootSuite: the most widely read sports news media in Spain increased their online community using HootSuite. [English version]
HootSuite en tránsito: the company responsible for the public transportation system in Vancouver, Canada, provides real-time and up-to-date service info to their customers using HootSuite. [Eng]
HootSuite en la biblioteca: the New York Public Library pioneered a unique, award-winning decentralized social media team to offer specialized services to their online audience. [Eng]
There are many more case studies on the way, so stay tuned. If you're interested in becoming a HootSuite case-study candidate, we'd love to hear from you. Send us a note @HootSuite_ES to let us know.
User Tutorials
The community of Spanish-speaking Hootfans even has their own section own section in the Help Desk. Visit too the English version to view guides, tutorials and tricks for using the dashboard. Be sure to check out the video-tutorials by @javipeiromoreno!
Feel free to contribute, and as always, contact us to let us know about your own posts, articles and tutorials.
Talk to us
Have some feedback or ideas you'd like to share? The folks at HootSuite HQ are online at @HootSuite_ES and@HootSuite_help to hear your requests. Alternatively, head on over to http://feedback.hootsuite.com to post your suggestions or vote up others.