Earn and Learn with HootSuite Affiliate Program ~ 1st Sale Bonus & Campaign Optimization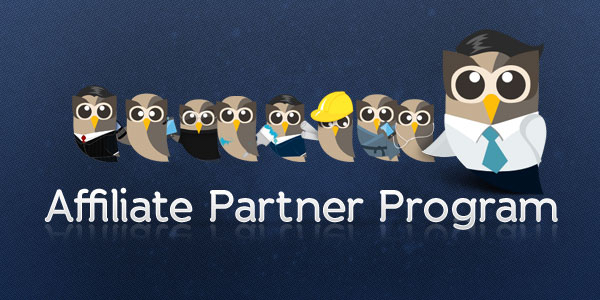 It's been a year and a half since we launched our affiliate partner program and it's been an amazing ride. During that time, the program has experienced exponential growth and we're just getting started!
We've already doubled our 2011 figures and are now on the cusp of setting new highs across the board. The program continues to be free to signup and now affiliate partners can choose between two commission offers – find out which is best for you.
Plus, we've also introduced a 1st Sale Bonus so you can earn additional commission and a new Campaign Optimization Initiative to help you get more out of the program.
Spread the Love and Earn Commission – 1st Sale Bonus
We're excited to announce a 1st Sale Bonus to reward our new and existing affiliates on making their first paid Pro referral.
To receive this $10 bonus, join our program, create a HootSuite affiliate campaign, and refer one paid Pro account between July 20th – September 20th.

New to Affiliate Marketing?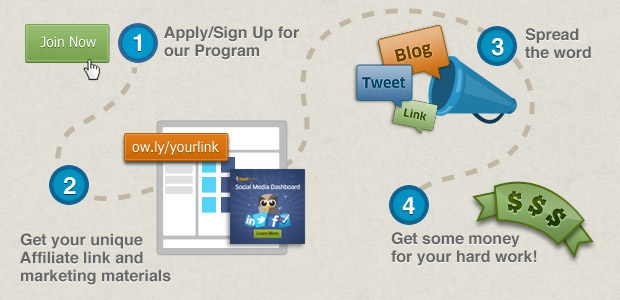 Affiliate marketing utilizes a 3rd party sales force (you) to drive traffic and sales for the affiliate program (HootSuite). Affiliates earn commission every time they refer a paid Pro user to HootSuite through a unique affiliate link.
Simply put, spread the HootSuite love to your friends, co-workers, readers or audience and you can earn commission if they become a HootSuite Pro user.
What's New with HootSuite Affiliate Program v2.0
The HootSuite affiliate team has been hard at work optimizing and improving the program to better serve our affiliate partners. We've listened closely to our affiliates' feedback and as a result, the program has seen numerous changes to appeal to a broader variety of affiliate partners.
This is what's new with the HootSuite Affiliate Program v2.0:
To scale with our affiliate base, we've moved our affiliate program exclusively to industry leading external networks, Commission Junction and ShareASale.
It's still free to join, but now you don't need to be a HootSuite user to join our program!
Our Commission Junction program offers 100% one-time commission and our ShareASale program offers 15% recurring commission.
Why two programs? Which offer is best for you?
Commission Junction: 100% One-Time Commission
Commission Junction's one-time commission is perfect for the general internet marketer looking to share the HootSuite love, but does not anticipate their referrals to have a HootSuite life span of 6+ months.

ShareASale: 15% Recurring Commission
The recurring commission offer is tailored for affiliates that have targeted traffic and anticipate referrals to have a 6+ month life span using HootSuite.

Still unsure which offer is right for you? Check out our Affiliate FAQ's here.
Campaign Optimization Initiative
Help us, help you! In an effort to improve our affiliate partners performance, we are introducing a new initiative to audit new and existing HootAffiliate campaigns to maximize ROI potential. If you are experiencing low click-through rates or if you receive a lot of clicks but very little conversions, we can help you optimize your campaigns.
Email us at affiliate[at]hootsuite[dot]com, with the subject line "OptAmazing," provide a URL to your HootSuite post or banner and we'll audit your campaign for you, no strings attached.
Get in touch with us today and get optimized!