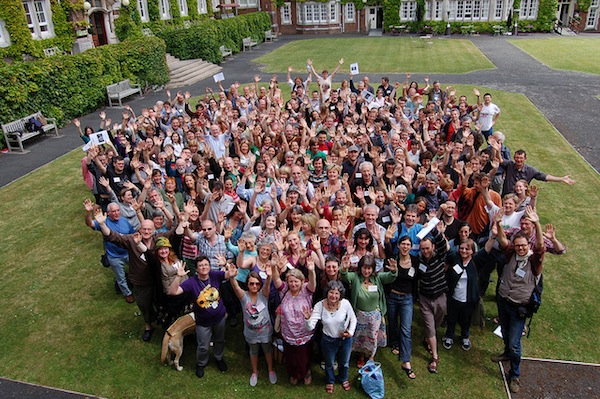 If you are a member of a LinkedIn Group or put effort towards networking through these Groups you may have noticed that it can be difficult to find the perfect one. Connecting over 250 million people globally, LinkedIn is the largest and most prominent social network for professionals. With over 1.9 million LinkedIn Groups, it can be hard to find Groups which cater to your needs. You can join up to 50 different Groups, but you might find it difficult to participate and build solid connections.
Is the group pertaining to your industry? Can I connect with other members? What are members talking about, and how often? Once you really narrow down your search, it might seem even more difficult to find a Group that is well managed. Here's a great tip: if the most recent discussion was months ago, you may want to keep looking.
Take a look at a few successfully managed LinkedIn Groups from different industries:
This LinkedIn Group has over 13,000 members, and is an incredibly active Group with over 50 discussions in the past month. Discussions, Promotions and Jobs are all featured on this LinkedIn Group Page, making it very easy to find a new opportunity, expand your reach and connect with industry leaders.
Many members of this Group share experiences, videos and articles from around the web,  creating all types of interesting conversation. The members of this group are from all over the world, with different cultures, lives and professions. LinkedIn Groups like this are great places to learn the latest advances in your field, as well as hear new and unique opinions.
It's no coincidence that there are more than 200,000 members of this Group as the demand for Java Developers grows constantly. Unlike the Emergency Medical Services Group, the members here ask questions, sparking conversation. With this many members you are bound to find other interesting links to info for Java Devs to share opinions and meet people from around the world.
If topics like "What is the size of a reference variable in java?" or "Choosing between an abstract class and an interface" might interest you, definitely check this LinkedIn Group out.
This LinkedIn Group is for any agents or brokers who are members of NAREME (National Association of Realty Marketing Experts). Other people who are interested in seeing lead generation and to increase the reach of their listing are also welcome to join in the discussion.
Although there are no job posting here (in fact, not one discussion on the job opportunities has been made) many of the members in this group work together to solve common problems. This Group of 7,000 members shares tips and knowledge of the realty market, including tricks on using social media to make sales. The realty industry is finding that social media is a great way to spread word of new events.
Not all LinkedIn Groups are open to the public. Some require that prospective members ask to join and that the owner or manager approve. Exclusivity has some benefits. The Ethical Journalism Network Group, for instance, has only 219 members, but all are thought leaders in the field. The Group is primarily a place for collaboration between senior professionals, academics, and NGO leaders in support of the EJN's mission. It works like an invite-only conference: you know everyone there is credible and has something valuable to contribute. Unlike public groups, the focus is the conversation, not jobs, sales, or marketing. If what you're looking for is a place to connect and share ideas with a few hundred of the smartest and most interesting people in your field, consider joining a private group. Or, better yet, start one!
This Group is all about jobs. If you want to hire or get hired in the oil and gas industry, this is the place to be. 325,000 members deep, you can also find tons of videos, articles and engagement in the comments. While this Group doesn't list jobs in its own tab, there are tons of posts about new positions in different locations around the world. By going through your feed through the "recent" setting, you can see the latest information and get connected with business leaders.
5 Tips on How to Get the Most out of LinkedIn Groups
Narrow down the Groups right for you by using keywords and location searches. You can even find Groups that don't have to be about the work. I typed in 'Sailing' and found a Sailing Network, a network with over 13,000 other people who share the same passion.
LinkedIn suggests Groups that you may be interested in. The Groups You May Like option gives you the chance to see these based on the connections you have, profile information and skills and expertise.
Find a Group that is active. When was the most recent discussion? There are Groups out there with a huge number of members, but absolutely no engagement. Make sure you're looking for active discussion is important.
Choose a quality Group that is right for you. Some groups are managed better than others.
Once in a Group, engage! Being part of the conversation is never a bad thing. You will learn new insight and meet new people who could potentially affect your professional life.
Follow HootSuite on LinkedIn for company and product updates, industry news and career opportunities!