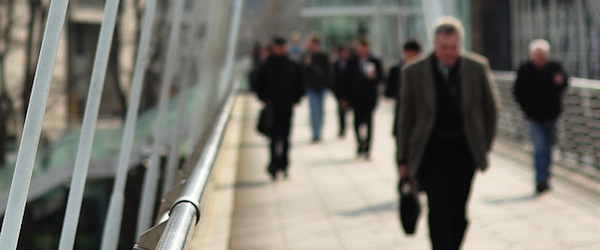 3 Strategies for Getting Local Sales Teams on Board With Social Media
If your organization operates in multiple regions and relies on local sales teams, finding the right balance between a global approach to social media and hyperlocal engagement can be a challenge.
We've compiled three steps that will help social media become widely embraced and adopted across your organization—from head office to sales professionals on the ground—into a free guide: Rolling Out a Social Strategy to Local Sales Teams.
You'll learn how to enable your workforce to use social media to serve and engage customers at a local level, while also providing social content with consistent branding and messaging from head office.
To give you a sense of what to expect, here is one of the three strategies we cover in the guide.
Build confidence through education
The more knowledge and confidence people have about a new tool or technology, the more likely they are to use it. According to Gartner, a "provide and pray" approach to social tools has about a 90% failure rate.
There's most likely a wide variety of digital skill sets among employees and teams within your organization, which is why it's crucial to provide access to different types of education for different levels of social maturity. These varying levels of social maturity usually fall into three areas.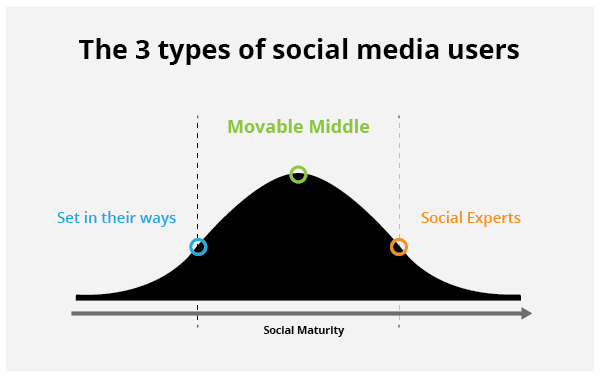 Social Experts are already using social media to build their personal brand as well as their professional networks, and are looking to help drive change within their company. They will be looking for frameworks and guidelines to help them align their efforts with the organization's official social media strategy. Hootsuite's Advanced Social Media Strategy Certification (ASMS) provides coursework and applied credentials for experienced social media professionals and social leaders in your organization who are looking to expand their social media skill set.
On the other end of the spectrum you may find people who are more set in their ways, and may be resistant to adopting social media all together. You'll need to assure this group that social media isn't here to replace traditional communication channels such as phone calls, face-to-face meetings, or email—in fact, it can actually make their time on those channels more productive. Provide basic training, such as the fundamentals covered in Hootsuite University, to help them understand how social media can be a time-saving tool once integrated into their existing daily routines.
Then there is the Movable Middle. This group wants change, but in order to build their confidence and have them successfully adopt social media they'll need structure, daily practice, content, and tools. Give them simple tasks and metrics such as "identify 20 leads from social every week" or "have 15 social interactions with current clients every month." Then show them how to do this.
By targeting these three groups, you'll be able to move them along the social media bell curve. Soon, you'll have thousands of Social Experts out there selling and connecting.
One of the best examples of providing customized training for a distributed workforce comes from Hootsuite's partnership with CENTURY 21® Real Estate. Their social media team came up with the idea of "21 Minutes of Social," a program that brought together product training, education, and enablement.
This custom program offers specific steps: spend this many minutes listening to your local market, use these tools to find interesting content, connect with three prospects on LinkedIn. It's clever and fits perfectly with their brand.
More strategies for equipping your team
To learn more about implementing a social strategy across local sales teams in different regions, download our free guide: Rolling Out a Social Strategy to Local Sales Teams: 3 Strategies to Help Increase Adoption.