Creating a social selling program and having it be widely adopted can be challenging in any organization, but especially so in regulated industries where employees must also navigate compliance as they engage on social.
If the phrase "social selling" is the last thing your compliance team wants to hear, don't be discouraged. Typically what's lacking the most in these situations is knowledge and experience with social media, which is why education plays a crucial role in getting legal and compliance teams on board with social selling.
In our recent webinar, How Financial Firms Can Adopt Social Selling, we discussed the benefits of implementing a social selling program and how to overcome the challenges that can prevent organization-wide adoption with experts from LinkedIn and William Blair & Company.
Jack Thurston, digital marketing director at William Blair & Company, explained how the global investment banking and wealth management firm went from having no social media strategy in place at all, to gaining buy-in on a social selling program from the executive team and compliance department, and rolling it out across the entire organization through custom education.
Here are three key steps of the social journey for William Blair & Company that Jack touched on in the webinar. Watch the webinar on-demand for more.
1. Start with buy-in from the top
Since gaining approval from the compliance team is the biggest bottleneck financial firms face when it comes to implementing a social selling program, Jack focused on securing executive and business leader support first. This way, when meeting with the compliance team, they understood that getting on board with social media is a mandate coming from the top down.
2. Involve business lines and stakeholders
After securing buy-in from the top, Jack then suggests getting your marketing liaisons who support the line of business or key business leaders and compliance aligned with your vision for social selling.
"You have to be patient when rolling it out with the compliance team, who doesn't understand social, has never had to, and don't use it themselves. They're going to be the ones you have to work very closely with," he said in the webinar.
"They can either make it easy for you to get social off the ground, or make it a nightmare. You need to partner with them, making sure they understand what you're trying to accomplish, and ensure they have a say in the process and input into the policy."
3. Implement customized training
Although Jack wasn't thinking about a training and education program initially, as the process started, he realized the only way they were going to get social off the ground was through formal training—exams included.
"That's what we're used to in this industry," he said. "Being able to go through a program, obtain those skills and showcase that you understand enough to move forward is really important for us."
To find out more about how William Blair & Company used a custom social education program to align their social goals with business goals, create a unified social strategy, and set expectations across the organization, watch the webinar on-demand now.
Our webinar speakers

Jack Thurston
Digital Director, Marketing, William Blair & Company
As the Digital Marketing Director at William Blair & Company, Jack Thurston is responsible for leading the organization's digital marketing strategy, which includes social media, marketing automation, CRM, and web properties. Previously, Jack was Managing Director and Head of Marketing for BAI, a boutique retail financial services research, training, and consulting firm. Before that, he was vice president of marketing at LaSalle Bank (now Bank of America), focused on firm-wide marketing and sales enablement integration as well as marketing strategy for commercial banking.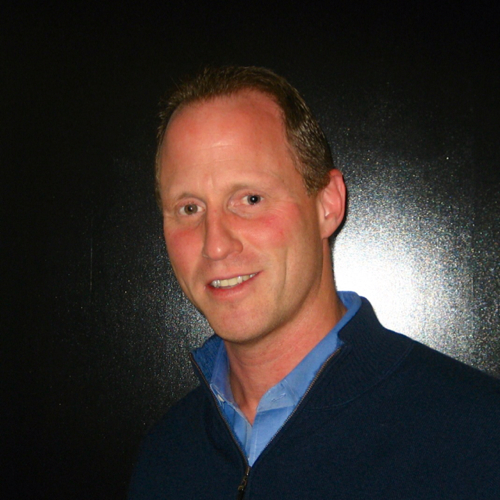 Craig Paris
Senior Sales Manager, Financial Services, LinkedIn
Craig Paris is a senior sales manager for the financial services division of LinkedIn's Sales Solutions. He manages a team of enterprise account executives that help financial service organizations grow revenue by strategically leveraging LinkedIn to deepen client relationships and uncover new opportunities.
As an accomplished senior executive with over 17 years of sales and management experience building and leading truly engaged teams, Craig is passionate about sales training and navigating the rapidly evolving market. Prior to joining LinkedIn, Craig was chief revenue officer at Whitepages and held various sales leadership roles at DoubleClick, adMarketplace, and CIBC.
Craig graduated with a Bachelor of Arts in Communications and Advertising from the University of Hartford. Outside of LinkedIn, Craig enjoys spending time with his family and friends. He has a passion for live hard rock concerts and hiking.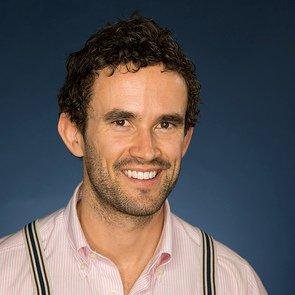 Michael Blondé
Director, Enterprise Education, Hootsuite
As director, Enterprise Education at Hootsuite, Michael Blondé is responsible for building education technology focused on the future of social business communications, within the enterprise marketplace.
Michael is a passionate business developer who specializes in strategic partnerships, entrepreneurship, social media, and education strategy as well as enterprise marketing and sales. He's a founding team member of TedxKelowna and the Marathon of Sport director of motionBall for Special Olympics Canada. Prior to joining Hootsuite, Michael held director level roles at Metabridge, connecting top start-ups in Canada to the Silicon Valley and Bnocular (formerly CommonDeeds), a social gaming platform to unite communities around a common goal and track and share results.