Solution Partner Spotlight: The Art of Selling a Social Media Solution ~ Part 2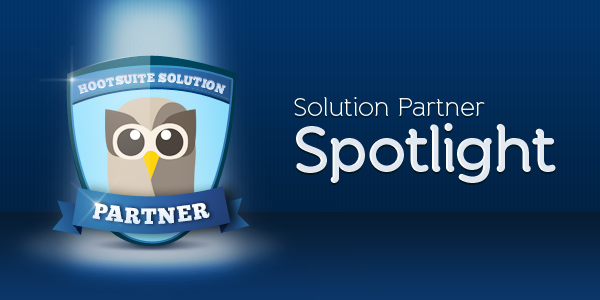 HootSuite Solution Partners help clients grow their business around social by offering social media marketing strategy, implementation & training alongside HootSuite's industry-leading social media management system. In Part 1, we discussed the guidelines to follow when creating a successful social strategy. In this part, we will talk about what social selling really is, and dive into key areas to developing a solution.
HootSuite's Solution Partner Team is pleased to feature Neal Schaffer, author of Maxmize Your Social, social media strategist and founder of the social media for business blog Maximize Social Business. Neal shares his views of the market shift towards social business as well as his own solution selling strategy for social businesses.
What is Solution Selling?
Businesses are looking for solutions to their problems, not products. Once you better understand the variety of pains your customer has vis-à-vis social business, you can propose an offering of products and services that can become a complete solution to their needs.
Makes sense, right? But how does someone equip themselves for such a task? Arm yourself  with knowledge and skills:
Situational Knowledge: Having an in depth understanding of your client's situation will allow you to better analyze their pains and create a complete solution.
Capability Knowledge: Never over promise; know exactly what you can and cannot do for your clients.
People Skills: The ability to relate to a wide range of people that span across diverse professional backgrounds.
Selling Skills: Perfect the basics of traditional sales skills.
With a focused strategy and skills to execute, you can then easily determine which combination of products and services will best serve you and your client's social needs.
The Social Media Solution
Every company is experiencing different pains and they are searching for a solution that caters to their needs. As social media is being incorporated into core business processes, it is necessary to implement a solution that will touch on all aspects affected by social in your company. Some key areas have become a necessity:
Social CRM: To stay competitive with your peers and engaged with your customers, social media will be a vital source of customer data for CRM practices. In order to accommodate this shift, new technology is needed to facilitate this flow of information between social channels and CRM platforms as well as execute upon the insights it uncovers.
Social Selling: There is a proven effectiveness to leveraging social media as part of the sales process; social selling has changed the way salespeople interact with prospects. Social media enables salespeople to build 360 profiles of clients even before an initial meeting. Time can be better spent pitching the solution and finding out internal details. The barrier of mystery is no longer an excuse for an uninformed pitch.
Social ROI: A lot of companies still do not measure social media or otherwise have been analyzing the wrong metrics. We measure sales performance by looking at gross revenue, so when we measure our social media efforts we must identify which metrics align with our goals. Determining the metrics is first priority, followed by finding a platform that can generate analytics that to help you make sense of your social media ROI.
Social Security: Social media poses a lot of benefits in terms of customer engagement and brand awareness. However, with new technologies there are always risks. Social security is an essential area of concern for any company taking part in social media. How can you mitigate risks of an employee going rogue or monitor your staff's daily interactions with customers? Compliance policies and tools to help protect your brand are crucial to protect your brand across social channels.
Well developed social businesses will need a solution that touches all areas of the enterprise. But the ideal solution will not be a product that encompasses all these areas, but a platform that is easy to adopt and flexible. HootSuite, together with the partner apps that it supports, provides one of the most comprehensive social business solution on the market today.
Thank you to Neal for sharing his industry knowledge and tips. Learn more about Neal and Maximize Your Social at his Website, Blog, and via Twitter, Google+, and Facebook.