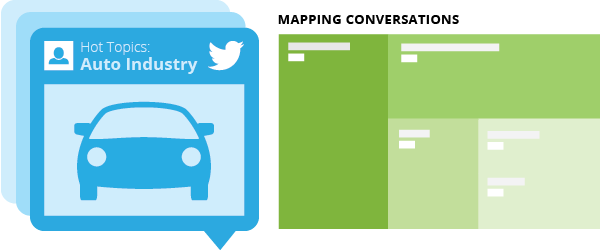 Automotive Industry Trends Revealed through Social Conversations
The automotive industry is big business. With so many options to choose from, automotive brands needs to find a way to stand out in the minds of consumers. So how does Subaru or Mercedes-Benz know they're delivering what their consumers want? A common tactic is diving into social media. Are people talking about it?
Automotive brands need to understand what's resonating in regards to their brand, their competition and their industry. To find out what's trending in the automotive industry, we took a deep dive into social conversations around top car brands such as BMW, Toyota and Honda. Download our guide to learn how the industry trends we uncovered can inform your own marketing and fuel your business strategy.