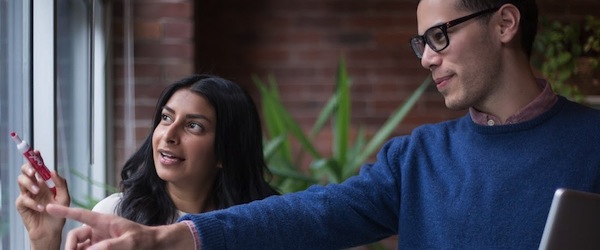 9 New Ways To Get More Leads from Twitter, LinkedIn, and Facebook
From new ways to launch a Twitter promotion to tactical advice from LinkedIn's Global Content Manager, our Back-to-School Kit is packed full of resources for marketers and social media managers.
It's that time of year again. Your white pants have been tucked away, your tan begins to fade, and you suddenly realize that you missed about 2,000 blog posts about new social media tactics and trends over the summer break.
Lucky for you, we've just released our practical and resource-packed Back-to-School Kit for today's digital marketers and social media managers.
With Twitter lunch money and insights from smart people such as Deanna Lazzaroni, the Global Content & Social Media Marketing Manager at LinkedIn, you'll quickly get back on top of the latest social trends.
Inside your free Back-to-School Kit
New tactics to get leads from LinkedIn, Twitter, and Facebook
25+ content ideas from Twitter's Tweet Calendar
Insider tips straight from teams at LinkedIn and Twitter
Expert tactics from Hootsuite's Facebook pros
$50 advertising lunch money from Twitter
Treat yourself to a Pumpkin Spice Latte and start mastering the new tactics that will  get more leads and sales this fall.

Get Hootsuite Certified Today
Now that you're armed with these trends and tactics, it's time to earn recognized credentials to showcase your expertise and help you get ahead. Join over 60,000 social media managers and professionals who have enrolled in Hootsuite University, earned their credentials and mastered social media skills and strategy. With Hootsuite University you will:
Earn Hootsuite's industry-recognized credentials
Become a social media professional through video-based courseware
Gain best practices and tactics from industry-leading brands, platforms, and educators