Google+ for Business – The 3 Best Types of Google+ Content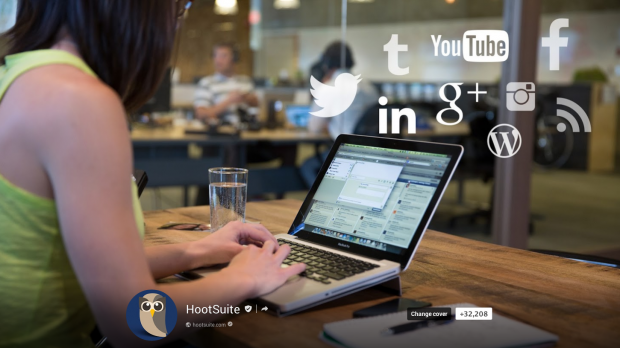 The following is the fourth part in a series that will break down the fundamentals of Google+ for business, and how to build and utilize company pages, so that you can fully take advantage of this valuable tool. View part one here. View part two here. View part three here.
Lumping individual social networks into the category of "social media" doesn't mean you can also lump them into one content category. Each social network has a unique audience, people who expect and enjoy (and are therefore more likely to share) a specific type of content.
Though there is some overlap, knowing the type of content that followers on an individual social network are looking for is a key to being successful on that channel. Google+ is no exception to that rule.
In our own efforts to engage and attract an audience, we've seen first hand what type of Google+ content tends to flop and what succeeds on the social network. Here are three kinds of content that are effective on Google+:
Learning opportunities
While many people find Facebook followers enjoy simple photos and videos rather than text, on Google+ we've discovered that people respond to posts that teach them something. To our own surprise, posts with entertaining or appealing images didn't perform as well as posts that provided new knowledge to our followers. Be it information on a product update, social media tips or new tools for learning, Google+ users have clearly expressed their thirst for knowledge.
Our followers are obviously interested in social media and we share Google+ content on that subject. But the same approach can be applied by companies in other industries as well. From cars to cardio, chances are there's a niche audience on Google+ looking to learn about you, your expertise, your product or service.
Gifs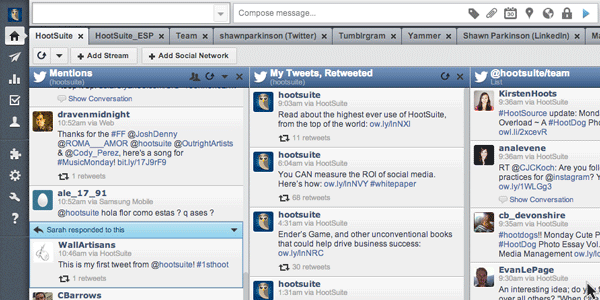 It may seem basic, but the fact that Google+ allows you to share gifs with your followers is a huge advantage, and one not to be ignored. Where an image is static and a video requires the user to push play (and adjust settings like volume, full screen, etc.), a gif is its own device, one that moves and pulls in the eye without asking anything of the viewer. In our experience, even product gifs have performed startlingly well on Google+, far better than most of our regular image posts.
Are gifs really worth the effort? Gifs can show your followers something in 5 seconds that they may not have watched a full video about. They can also be used and reused in blog posts and future pieces of content. Google+ is the only major social network that allows you to share gifs that will appear in your follower's streams. Don't miss out on that opportunity!
Google+ Content About Google+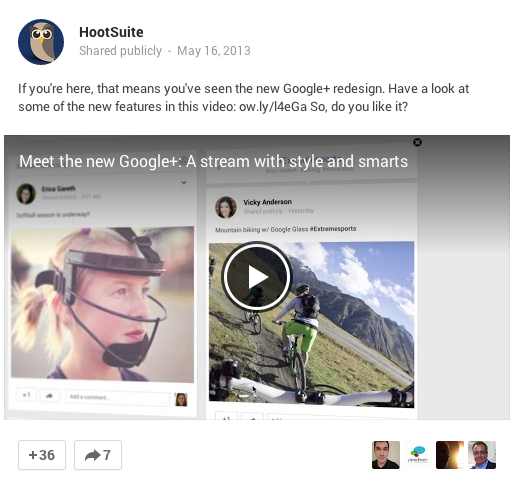 This shouldn't come as much of a surprise, but since Google+ is a relatively new social network it has a smaller group of regular users in comparison to Twitter or Facebook. That said, the people who frequent the channel are usually very passionate about it. Put simply, people on Google+ love Google+.
What does that mean for your content strategy? It means that speaking about Google+ is a good way to ensure a receptive audience. As a social relationship platform, we regularly explore major social networks in blog posts and videos. Of any network, content about Google+ (logically) always performs the best on Google+. This audience wants information, tips and discussion about the network they use and love. While this may be a bigger challenge for companies in other industries, it's not impossible (see Cadbury, for example). Finding ways to include Google+ in content is a smart strategy for creating successful and shareable content on that network.
Bonus Tip: Use Communities
If you feel that your content (or area of expertise) doesn't mesh well with any of these three categories, find related Google+ communities and post your content there. Here at HootSuite, we do our best to post content not only to our Google+ profile, but to communities like "Social Media," "Social Media Strategy," as well as less obvious ones like "Building a Company" or "Entrepreneurs, Self-Employed and Small Business." Posting in these communities has often doubled, or even tripled the amount of +1s or shares our content has received on the social network.
Want to hone your Google+ strategy?  HootSuite University has a full lesson on Google+ for business. Sign up today.

Did you know that HootSuite's integrated with Google+ Pages? Learn more.