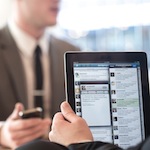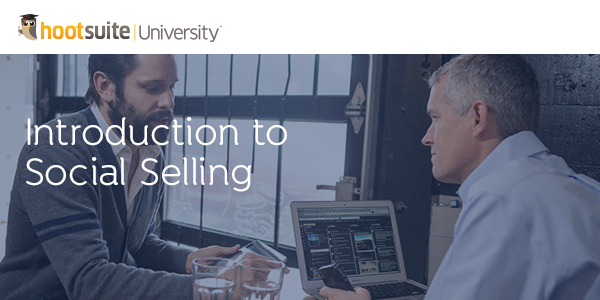 The sales game has changed. Cold calling is getting more difficult, while buyers are flocking to social media for answers. With so much information at your disposal on social networks, a sure-fire way to boost your sales performance is with social selling.
HootSuite University's latest course, Introduction to Social Selling, empowers today's sales practitioners with social selling tips and best practices on everything from securing sales through social media engagement, to where HootSuite fits into the process. Take a sneak peak in this excerpt from the course.
Social selling is a new approach that you can integrate into your day-to-day sales efforts. While salespeople commonly work with new leads and look to identify new opportunities, social selling can help you narrow the pool and identify the decision-makers who have more authority and buying power at companies. By empowering you to establish your expertise and build trust with prospects, social selling reduces the time frame for closing deals.
But what does it take to excel at social media sales? "Salespeople say to me all the time 'I'm on LinkedIn.' Listen, a LinkedIn strategy is not a social selling strategy," explains social selling expert Ranjun Chauhan.
Instead, Chauhan offers a 6-step daily social selling process:
Listen and monitor social media across several networks to get a comprehensive view of what's being said
Identify prospects through the listening process
Follow up with the prospect. Review their timelines and understand what they're saying.
Find a topic of mutual interest, then respond. The topic should be professional and personal to them. You can like or retweet their content.
Engage as an expert by sharing insight you've gained in working with other customers
Become a trusted advisor. Once you've established yourself as an advisor, you can grow and close the day far more quickly.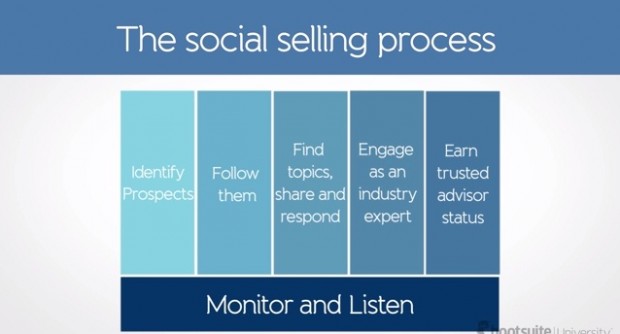 With social media, you have the potential to uncover net new prospects and customers, grow your deal size, and narrow the time frame on closing deals.
Enroll in HootSuite University to access this 45-minute course today. Since 2011, over 45,000 success-minded social media professionals have obtained accredited training, education and certification from HootSuite University. Earn your certification and enhance your social ROI.