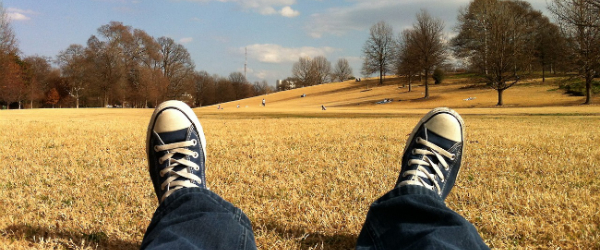 How Brands Can Leverage Snapchat Stories: Lessons From Snapchat Celebrities
Almost a year ago, Snapchat introduced "Snapchat Stories," which turned the photo messaging app into its own social network. Now, Stories is their most popular feature, with over 1 billion stories viewed per day. Instead of just sending "snaps" to their friends, users now post photos and videos to their "Story," where friends can opt-in to view the content for 24 hours before it disappears.
Creatives are beginning to view Snapchat as a way to share videos with the public, and many Internet celebrities, who have previously gained popularity on Vine and Instagram, are now promoting their Snapchat accounts as a more personal platform—and a way to get paid. Attempting to reach the 13-to-25-year-old demographic, brands are now spending up to $30,000 for a campaign with a Snapchat celebrity, and many users who have found success on other platforms are looking to cash in.
As more and more social networks like Instagram and Vine are dominated by mobile Millennials, many brands are scrambling to catch up. But unlike Instagram and Vine, where the emphasis is on high-quality content that is either beautiful or hilarious, Snapchat is more about capturing anything that's, well, interesting. And the barrier to entry for brands is low: all you need is a phone, some emoji, and an employee who understands the Snapchat demographic. If brands play it right, Snapchat could be the network that they quickly excel at—without the hefty price tag.
Here's how brands can leverage the power of the Snapchat Story:
Actually Tell a Story
While the average Snapchat user doesn't put much thought into creating a cohesive "story" (it's usually just a mashup of photos and videos from throughout their day), the celebrities do. Jerome Jarr, originally of Vine fame, claims to now have over 1 million followers on Snapchat. He invests time in creating stories with subjects and posting them as short films to his Snapchat account for his followers.
Shaun McBride, who goes by the handle 'Shonduras,' is well known for his Snapchat art and has worked with brands like Disney and Major League Soccer on Snapchat campaigns. He incorporates his artwork and photos into stories as a "photo diary" of him going on various adventures.
But most brands don't have the time, budget, or amazing doodling skills to create an amazing 90-second Snapchat video. While that approach may work for special occassions like holidays, product launches, or major announcements, it's not sustainable for everyday use. That doesn't mean you still can't be intentional about weaving a story throughout your snaps. As a more attainable example, I recently went on a random road trip and was still able to share a story with my followers in a few seconds using a couple words, a filter, and an emoji.
Keep it Light
Snapchat isn't supposed to be perfect—in fact, it became popular because it wasn't beautiful, filtered photos. Instead, it was friends sharing real photos and videos in real time with their real friends. And for brands, it shouldn't be any different. This year, MTV announced the VMA nominations via Snapchat in real time, and they've continued to provide engaging content since then, using Snapchat's mobile capabilities as a "second screen." By using their account to take followers behind-the-scenes at New York Fashion Week, they're providing value by showing their followers the "real life" of an industry that may include a crappy photo of pizza boxes behind the runway—which is exactly the type of content that Snapchat loves.
Don't be afraid to go a bit off-brand if you're going to go on Snapchat—like any network, you want to tailor your message to both the audience and the medium.
I thought I couldn't be more excited about the @girlsHBO season premiere, but then they sent me this on @Snapchat. pic.twitter.com/TV9lXtBGXd

— Sarah Harley (@lumpyspacederp) January 3, 2014
Develop your real-time marketing strategy with Hootsuite.
Sign up for a free 30-day Hootsuite Pro trial today!