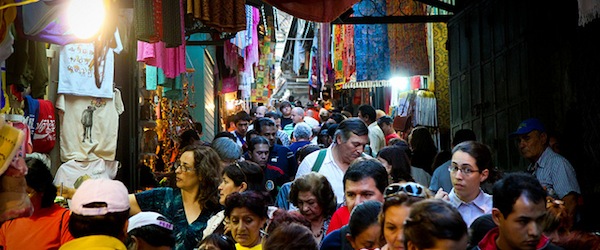 How to Deliver Great Social Customer Service
Last week, we summarized three critical steps that your customer service team should take to prepare itself for social media. With full awareness of your organization's social presence, clearly mapped objectives, and well-educated representatives, your team will be well on its way to social media success. In this post, we will explore the final two steps to great social customer service: aligning your efforts with other teams and departments, and delighting customers with proactive engagement.
To help your team build stronger and more profitable customer relationships, Hootsuite has created a step-by-step Guide to Social Customer Service: Using Social Media to Build a Loyal Customer Base.
Unify your social strategy across the organization
Social media demands that your customer service team shift from a narrow perspective of resolving tickets toward a more holistic view of customer engagement. After all, your team's contributions are only one part of the overall customer experience. Social engagement is vital throughout the customer journey, and every social media interaction can either strengthen or weaken someone's loyalty to your business. From a customer's point of view, there is no difference between the customer service team or marketing department—only a brand.
Customer service, marketing, and sales share collective responsibilities on social media. The marketing department can't be expected to handle all of the questions and complaints that customers submit through their social channels, so they need an effective way to forward them to your team for resolution. Similarly, your customer service representatives should be able to assign social leads to the sales department for development and follow up.
To get everybody on the same page, you need a common triage process for incoming messages and a platform to enable that process. Work together with Marketing and other departments to designate responsibility for monitoring comments, replies, and brand mentions on every social channel. Then, to ensure no comment is missed or answered inappropriately, coordinate your efforts with an enterprise social relationship platform. Hootsuite empowers organizations to listen cooperatively and use internal message assignments to hand off customers to the best team or individual for any given situation.
Delight your customers with proactive engagement
A well functioning triage process is key to handling the full volume of incoming messages on social channels. However, not every customer issue will arise in the form of an explicit request for help. Often, customers will express frustration about your service or product without reaching out to your company directly. They could misspell the name of your business, or may not be aware that you can help them with the issue they're experiencing.
If you wait for customers to come to you for help, you may lose them before you even know there is a problem. However, your organization can retain their business by simply taking a proactive approach. In a study conducted by Accenture, 55% of customers who switched brands in 2013 reported that their decision to switch would have been affected had the company "contacted me proactively to let me know about ways to enhance my experience with them."
By listening for keywords that are relevant to your industry, brand, or products, your team can proactively identify and serve dissatisfied customers before they take their business elsewhere. To get even further ahead of the game, you can leverage social analytics to uncover trends in customer experience and recognize emerging problems early on. You can use these insights to create new support resources for customers, such as helpdesk articles and blog posts.
Learn how your team can transform social data into service experiences that delight your customers. Download our step-by-step Guide to Social Customer Service today.