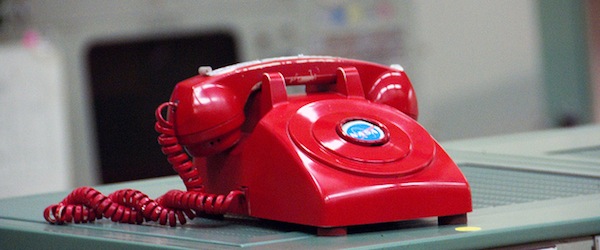 4 Updates That Will Drastically Improve Your Social Media Customer Service
The last time you had an issue with your phone bill, where did you go to get it resolved? For an increasing number of us, the answer is Twitter. Social media's share of the customer service pool is only going to grow in coming months and years, and companies are beginning to realize how important these channels are for keeping people happy. Thankfully, so are major social networks.
In the last few months, Twitter and Facebook have released multiple updates that will help businesses improve their social media customer service. Here are four updates you should be taking advantage of:
Longer Twitter direct messages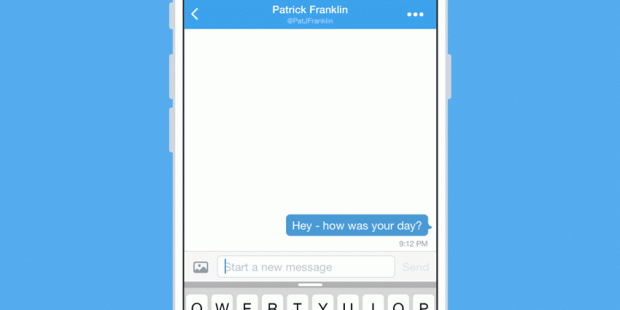 Ever since businesses started using Twitter for customer service, they have been complaining about the character limits in direct messages. Direct messages, or DMs, are essential to customer service, since they allow companies to exchange confidential account information with their clients without compromising them. While the 140-character limit is what keeps Twitter so concise and interesting, it doesn't necessarily provide businesses with enough room to explain technical or detailed customer service issues. You probably couldn't even teach someone how to use Twitter in 140 characters.
Thankfully, Twitter heeded the call, and this month announced an increase in the character limit within DMs. Businesses now have 10,000 characters in which to address customer service issues. Why is this important?
This should allow them to drastically cut down on the volume of messages required to explain complex problems No more ugly and slow attaching '1 / 5' to runs of multiple messages.
No more scanning through a series of messages (yours or theirs) to try and find all of the relevant information for solving your issue. It can all be presented in one message.
No more forcing customers to leave Twitter to go to a longer blog post or help desk article in order to help them through their issue. With more characters, you can keep them in the same window.
And let's be honest: if you can't solve a customer's issue in under 10,000 characters, you're probably not doing a great job at customer service.
We're happy to share that Hootsuite was one of the first Twitter partners to integrate this new feature into our product. The same day you could start sending longer DMs through Twitter, you could also send them through your Hootsuite dashboard! If your business uses Hootsuite, be sure to take advantage of this new feature.
Direct messaging without following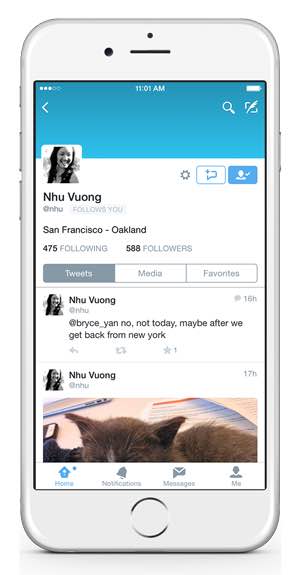 A few months before Twitter extended the character limit of DMs, they took a major step by eliminating one of the social network's biggest customer service pain points: allowing DMs between people who don't follow each other.
Previously, you could only direct message someone who you followed, and who followed you. This meant that, upon receiving a customer service Tweet from a client, your business needed to then follow that customer and ask that customer to follow you back if they didn't already. Not only was this time-consuming, asking someone who is mad at or frustrated with your business to then follow you is a bit of an awkward process.
All of that is now ancient history. Twitter introduced an opt-in setting that would allow you to receive DMs for any Twitter user, regardless of who follows whom (find it in your Twitter settings under "Security & Privacy").
All businesses, without exception, should turn this setting on. It breaks down the wall between you and your customers, making your businesses feel more accessible and transparent in the process.
There's another reason this is huge for brands: it might help reduce the public nature of a customer service issue. Like it or not, social networks like Twitter have made customer complaints a much more public event. Other customers can kick up their feet, grab popcorn, and see how your business responds. But, in eliminating the need to mutually follow one another, a customer can actually reach out through a private DM right away. If more and more customer service messages start out private, that's great news for your business.
Private messaging for Facebook business Pages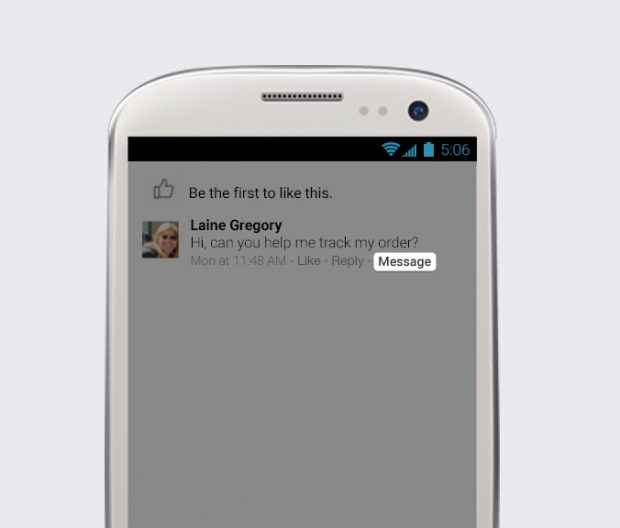 Much like on Twitter, businesses are eager to keep customer service posts off of their Facebook walls, so that they can resolve the issue in private if possible. Facebook has only recently instituted some features that will make that a lot easier for brands to accomplish.
First, brands can now respond to people who reach out to them on Facebook in a private message, regardless of how the person reached out. Before, the Page owners could only respond in the same manner as an individual: a comment required a comment, a message required a message. This meant lots of public comments in response to public customer service issues. This new ability goes a long way in helping to decrease the number of issues being aired in public.
To respond to a customer comment privately, admins need only click the "message" option to open a private thread. Because Facebook understands the importance of transparency, they also ensured that comments which are responded to privately are marked as such, so the rest of your followers know that you aren't ignoring a person's comment.
Canned customer service responses on Facebook
Facebook has another new feature that customer service reps are going to love. You can now create and save responses to common customer service questions or issues on your Facebook page. On social media, time is of the essence and this feature will help businesses respond promptly and correctly to customer questions.
Canned responses are nothing new for customer service teams, who often work off of a script or reference people to help desk articles walking them through typical issues. However, by allowing admins to save responses for Facebook pages, Facebook has eliminated the need to copy and paste information, and then address any formatting issues to optimize that content for the social network. Should the need arise, these messages can also be edited for the particular situation a customer is in. Quick and clean: a perfect social media customer service experience.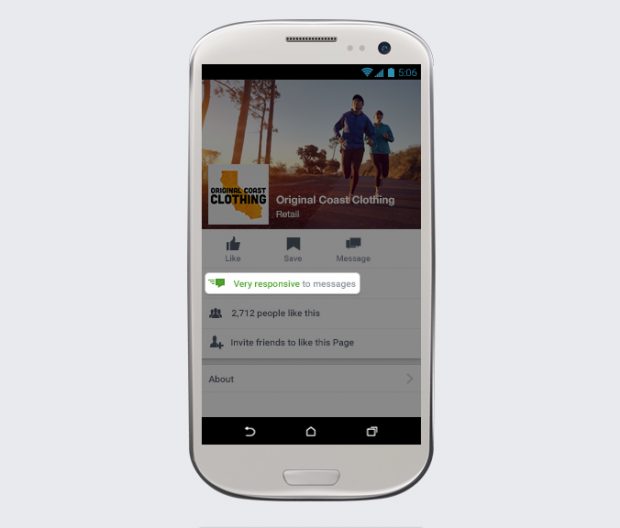 Not convinced it's worth your time to use these new features? Well, Facebook is actually incentivizing great customer service. If your brand is able to respond to 90 percent of messages, and to do so in an average response time of five minute, Facebook will place a "Very Responsive to Messages" badge on your page. That is a tough mark to hit, but it represents a great step towards better customer service. This badge will show your customers and followers that they truly matter to you, and that you'll always be there to respond to their issues. Why wouldn't you try and achieve that?
Want to deliver exceptional social media customer service? Hootsuite can help.