Facebook Acquires WhatsApp for $19 Billion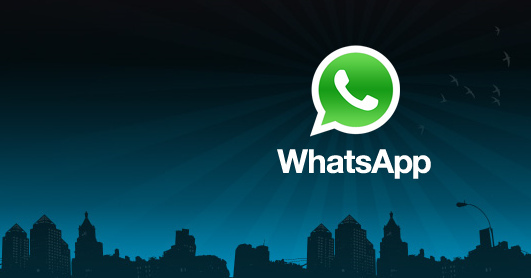 In 2013, Facebook's Messenger app earned a lot of praise and fandom. The app's success has been widely discussed as the social network moves to break off more functions into standalone apps this year. Well now it looks like Messenger will have an even bigger 2014, as arguably its biggest competitor, WhatsApp, has been purchased by Facebook.
Facebook announced the WhatsApp acquisition on Wednesday, for the hefty sum of $19 billion ($16 billion in cash and shares, and an addition $3 billion in restricted stock). That massive investment shows you how much weight Facebook is putting into messaging moving forward.
For those who don't know, WhatsApp is a real-time messaging network that is widely used as a mobile alternative to texting. According to a press release from Facebook, the app has a reported 450 million users, compared to Messenger's approximately 53 million users, and adds 1 million more users per day. Even more impressive, 70% of WhatsApp users are active every day,
According to the release, the acquisition supports both companies' efforts to enhance affordable and efficient internet connectivity across the world.
"WhatsApp's extremely high user engagement and rapid growth are driven by the simple, powerful and instantaneous messaging capabilities we provide," said Jan Koum, WhatsApp co-founder and CEO. "We're excited and honored to partner with Mark and Facebook as we continue to bring our product to more people around the world."
Like Instagram, WhatsApp will maintain its brand and will continue to operate as a standalone application.
Do you use WhatsApp? What do you think about this acquisition? Let us know in the comments.