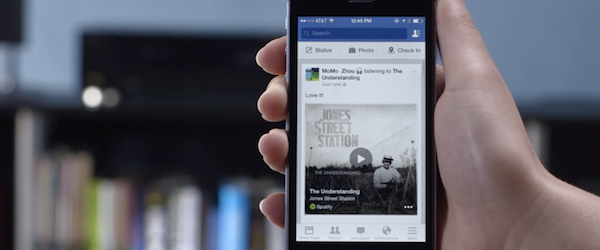 Facebook Launches Shazam-Like Tool That Will Help You Avoid Spoilers
Facebook has released a new feature to simplify how you share status updates about music and television.
The feature allows you to use your phone's microphone to identify what song, television show or movie is playing — much like the popular Shazam app. Once identified, the name of the show or track will be pre-populated into the status update you're writing, so you can share it out with friends quickly and easily. No more typing out Edward Sharpe and the Magnetic Zeros, just let the phone find the song and click to include it in your update. Your friends will even get to listen to a 30-second preview of the track by clicking on your status.
Ultimately the app is positioned to help you more easily share your thoughts on music or TV with friends, but it also has big implications for content discovery. If you change the channel to a new show and aren't sure what it is, Facebook could take care of that for you. Listening to the radio and really like the song? Start writing a status and Facebook will fill in the blanks.
Perhaps the best part? This new feature will actually work to help you avoid spoilers. Your update will highlight the specific season and episode you're watching and then remove spoilers from your news feed, allowing you to join conversations about the new episode only when you've caught up.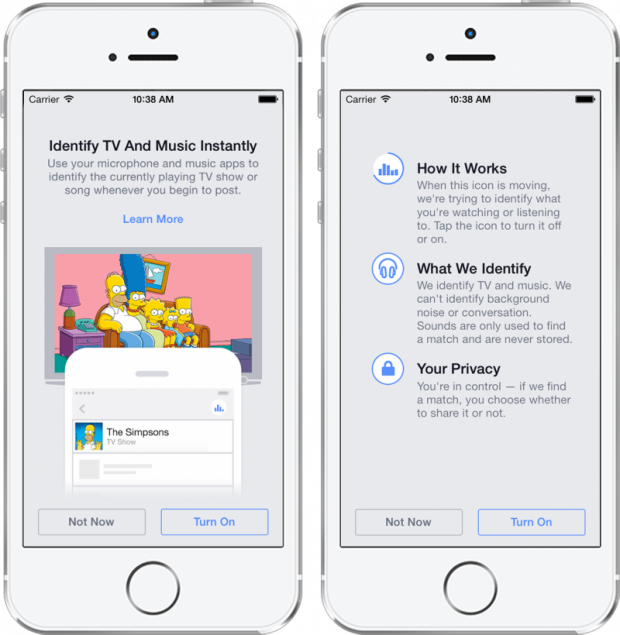 The feature is coming to Android and iOS Facebook apps in the coming weeks, but only in the U.S. No word yet on an international release date.
Will you be using this new Facebook feature? Let us know in the comments below.