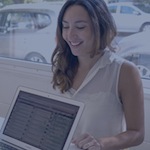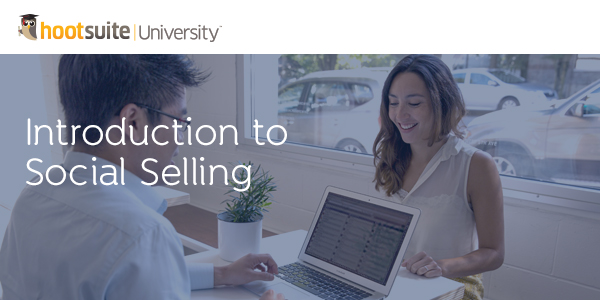 The use of social media by sales teams for listening, customer engagement and internal collaboration is an inevitable consequence of social buying. And thanks to social media, today's purchasers are better informed and far better connected online. As a sales practitioner, are you connecting and engaging with these savvy buyers on social media?
HootSuite University is pleased to deliver new video courseware covering an Introduction to Social Selling for today's leading sales practitioners.
This step-by-step, industry-driven course covers a comprehensive introduction to social selling, and breaks down how to leverage the HootSuite dashboard throughout the social selling process. Sales practitioners will gain actionable insights on:
How to boost your sales performance with social selling

Identifying leads through social news and information

Securing sales through social media engagement

How HootSuite helps with social selling

Organizing your social selling dashboard

And more!
Get a quick overview in this introduction to the course:
Alongside the course, sales practitioners will have the opportunity to navigate and complete a corresponding workbook to cement key learnings from the course. This hands-on approach delivers the education and training needed to build pipeline, generate leads, and close more deals using social media throughout the sales process.
Boost your sales performance through best-in-class training on social selling fundamentals. Enroll in HootSuite University and access this on-demand course today.
Since 2011, over 45,000 success-minded social media professionals have obtained accredited training, education and certification from HootSuite University. Stay ahead of the social media curve by learning new strategies and tactics within your industry, and on the HootSuite dashboard. Learn more.