Another +1 for HootSuite: Google+ ~ News Roundup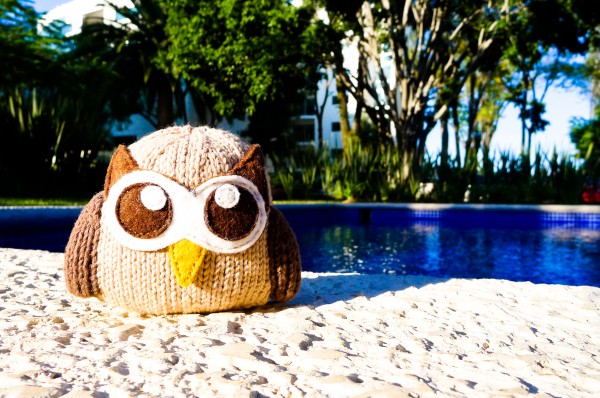 It's busier than ever at HootSuite HQ with the release of Google+ Pages functionality in the HootSuite dashboard!
Media coverage of the latest integration was steady and strong as HootSuite headlines were seen across the world – including articles from Spain, Japan, France, Germany, and the Netherlands.
Google+ Pages access in the dashboard is available to HootSuite Enterprise clients, but we invite everyone to apply for access. Curious about how it works? We'll start this post off with a handy walk-through video on using Google+ Pages in the dashboard. So get cozy and circle up as we round up the latest on HootSuite being named an official launch partner for Google+ Pages trial.
Google+ walk-through Video
HootSuite University brings you three new videos to help you get started with Google+ Pages in the dashboard. Similar to the App Directory walk-throughs, these short videos provide a brief instructional overview on some of the new HootSuite Google+ Pages features.
TechCrunching with UserVoice
Congratulation to the folks at UserVoice who recently raised $1 million in equity funding. As reported in TechCrunch, UserVoice is a maker of customer engagement tools and includes HootSuite among their clients. The article also featured a screenshot (seen above) of the UserVoice HootSuite Feedback Channel, an integration with UserVoice.
The top suggested idea on the Feedback Channel? Google+ of course with a whopping 3273 votes for adding Google+.
+Links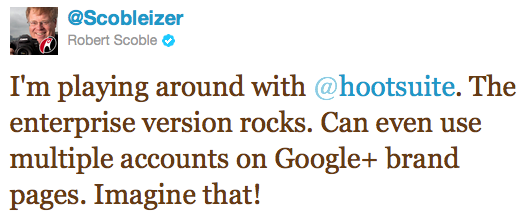 As the top suggested request in our Feedback Channel, coverage of HootSuite's Google+ integration was widespread! From Mashable to TechCrunch to the the front pages of Digg and LinkedIn – the big news has been making the rounds!
Check out what people were saying about the new integration…
Mashable – Google+ Pages Can Now Be Managed With Third-Party Apps
While the integrations with Google+ vary, the functionality seems extensive at first glance. Hootsuite, which also announced it was a launch partner, specifically mentions that it supports sharing to different Circles, searching public Google+ posts, viewing recent user activity and managing Circle membership. The launch partners are also offering analytics for tracking the performance of an individual Google+ Page.
Inside Adwords – Third Party Tools To Help Manage Your Google+ Page
Last week, we announced Google+ Pages, which provide a new way for businesses, brands, products, organizations and other entities to build a public identity on Google+. We're encouraged by the number of pages that have been created and brands' enthusiasm for building better relationships with their customers on Google+. Businesses can create and manage their pages directly through Google+. We are committed to working on enhancements and innovative features to offer businesses more flexibility and power to run their pages. We also recognize that some businesses use social media management companies to manage their presence across multiple social networks. So today we're announcing that Google+ is enabling six companies to test Google+ functionality in their management tools — Buddy Media, Context Optional, Hearsay Social, HootSuite, Involver, and Vitrue.
TechCrunch – Through Buddy Media, HootSuite & More, Google+ Pages Get Third-Party Management Tools
Today, Google+ announced that it is launching a pilot program that will essentially allow businesses and brands to manage their Google+ Pages using a number of third-party applications, like Hootsuite and Buddy Media, to name a few.
ReadWriteWeb – HootSuite Integrates Google+ Pages Into Social Media Dashboard
Today Hootsuite announced its new social partnership with Google+ Pages. HootSuite users can manage their Google+ circles, post public updates to select circles, search public posts and push out messaging to select circles. Much like tracking @ mentions on Twitter, HootSuite social media marketers can also see who +1s, shares and comments on Google+ posts. Users can also create, edit and remove Google+ circles through the HootSuite dashboard.
The Next Web – The 6 Social Media Management Companies Selected to Work W/ Google+
Google revealed today the six different companies now enabled to test Google+ functionality in tandem with their own management tools. Included will be popular social-brand-management sites like Buddy Media, Context Optional, Hearsay Social, HootSuite, Involver, and Vitrue. According to the official announcement, these companies were chosen based on "their extensive experience helping brands and businesses manage and analyze their presence on social networks", and will be working alongside Google in order to experiment and collect feedback.
The Space Between @ & WWW – Google+ Opens API to Social Media Management Systems
Bradford continued, "Smart brand marketers realize they need to engage where their consumers are today…and where they might be tomorrow. By adopting early and notable platforms, testing and learning, and then determining the best use against future goals, brands will be able to build even more relationships with their consumers." Although limited in scope, the Google+ API appears to not be limited in functionality. In Hootsuite's post, we get an idea of just how much Google is introducing during this initial phase.
Brafton – Google+ now available on third-party social apps, including HootSuite
Even without TweetDeck, Google+ Pages will likely see increased use as HootSuite alone has more than 2 million users and more than 4 million accounts linked to the service. Last month, Brafton reported that Google+'s success may ultimately depend on its integration with these third-party apps.
ClickZ – Google+ Integrates With Social Media Brand Platforms
Buddy Media, Context Optional, Hearsay Social, Hootsuite, Involver, and Vitrue are partnering with Google to connect their products to the Google+ platform for publishing, monitoring, and managing circles. The firms were chosen "based on their extensive experience helping brands and businesses manage and analyze their presence on social networks," said Google in a press statement.
Evolutionary Designs – Hootsuite Adds Google+ Pages to Their Dashboard
Although I do not have access to the new features and I am not a Hootsuite Enterprise user, I do see the potential and I have been waiting for Hootsuite to add this functionality to their dashboard. From the screenshots it looks great and features help make Google+ even more useful businesses and their customers. I can't wait for Google+ to open this feature up for personal accounts.
JASE – HootSuite Integrates Google+ Making Social Community Management Easier
One of the main reasons why small businesses neglect their social communities is the time involved to manage them. HootSuite has been around for years and has been an effective tool for businesses to manage their Facebook and Twitter accounts. It has allowed business users to manage their content at one location without having to login and logout and double post content. The addition of Google+ into HootSuite's interface will only streamline social media content management even more.
Techvibes – HootSuite Integrates With Google+
Tech Prolonged – Manage Google+ Page with Third party tools, Involver, HootSuite and more
New Veteran – Google+ Pages Opens Up To Social Media Management Apps
AllThingsD – Google+ Gives Early Platform Access to Brands
the Sociable – Manage Google+ Pages using third-party clients like HootSuite
Alltopstartups – HootSuite Announces Google+ Pages Integration
AGBeat – Google allows select third party apps to manage Google+ Pages – photo tours
WebProNews – Google+ Page Management Via HootSuite, Buddy Media And Others
Michael Malbrough – 6 Google+ Management Tools
State of Search – Google+ via HootSuite? Almost!
Village Gamer – HootSuite Announces Google Pages Integration in Dashboard
Marketing Vox – Google+ Pages: What Google Has Done With It So Far
JMSL – Hootsuite: Google+ Pages in Dashboard Search Engine Roundtable – Google+ Pages Via Third Party Social Media Tools
GMA News – 3rd-party tools to manage Google+ pages
Social Times | Media Bistro – A Tour of Google Plus by Robert Scoble to Wrap Up the Social Media Marketing Boot Camp
9 to 5 Google – Google launches Google+ API for select third-party apps
Inside Facebook – Facebook Roundup: Pircy, Privacy, Congress, Spam, Google+, PayPal and More
Social Media Examiner – Google+ Integration: This Week in Social Media
+1-nternationally Hooted
See what owls around the world had to say about the release… Carrero – Aplicaciones para gestionar tus páginas Google Plus (Spanish)
Los servicios no son 100% gratis, aunque yo recomiendo usar HootSuite que tiene edición gratis y es el que más me gusta. Si tienes empresa y tienes un empresa que gestiona tu Social Media ahora lo tendrás realmente fácil para que tu Google Plus pueda ser gestionado por ese tercero.
GenBeta Social Media – HootSuite ya permite administrar Google+ desde su aplicación (Spanish)
Por eso es todo un notición que HootSuite, la popular herramienta para gestionar redes sociales, acabe de anunciar la integración con las páginas de empresa de Google+. […] Seguramente, en estos momentos os estáis preguntando cómo es posible que HootSuite ofrezca todas estas posibilidades cuando aún no hay una API pública disponible. Muy sencillo: Google ha llegado a un acuerdo con ésta y otras cinco empresas por el que colaboran directamente con ellos en el desarrollo de herramientas profesionales para Google+.
Gustavo Martínez Blog´s – Hootsuite anuncia la integración de páginas de Google+ (Spanish)
Google recientemente lanzo las páginas de empresa para Google+, todo para que las empresas tuviesen un compromiso único y lleno de matices con sus usuarios. es un socio oficial de este lanzamiento, y ahora tenemos la integración de las páginas de Google+ en este famoso cliente usado por millones de Twitteros.
t3n – Google+ Pages mit HootSuite & Co. pflegen (German)
Hootsuite hat bereits konkrete Pläne vorgestellt, wie die Verwaltung von Google+ zukünftig mittels ihres Tools aussehen wird. So wird man Google+ Kreise verwalten, Nachrichten in ausgewählten Kreisen verteilen, öffentliche Nachrichten durchsuchen und Nachrichten an selektierte Kreise verteilen können. Ähnlich wie auf Twitter wird es möglich sein, Erwähnungen zu beobachten und man wird auch nachvollziehen können, wer ein +1 gibt, Nachrichten teilt und kommentiert. Selbst zum Erstellen von Kreisen ist es nicht mehr notwendig, auf die Google+ Dektopoberfläche zu wechseln – alles geht direkt von Hootsuite aus.
GooglePlusWorld – Google+ Page beheren met HootSuite (Dutch)
Zojuist werd bekend gemaakt dat Google verschillende social media management bedrijven toegang heeft gegeven tot Google+ Pages. Op deze manier kunnen de klanten van deze bedrijven circles beheren, content plaatsen en gebruik monitoren. Nu is de vraag natuurlijk, hoe ziet dit uit? HootSuite was zo lief om al wat schermafbeeldingen en andere informatie online te zetten zodat we een idee kunnen krijgen van hoe dit gaat uitzien.
ITmedia – Hootsuite、ダッシュボードに「Google+ページ」管理機能を追加 (Japanese)
ソーシャルメディアアカウントを一元的に管理できるクライアントソフトHootsuiteを提供するカナダの Hootsuiteは11月15日(現地時 間)、米Googleとの提携により、Hootsuiteのダッシュボードにソーシャルメディア「Google+」の「ページ」を管理する機能を追加した と発表した。まずは、企業向けの有料版「Hootsuite Enterprise」で限定的に開始した。
Over the Vertex of Technology by 朝山貴生 – Google+ページが近日HootSuiteなどのサードパーティー製ツールから管理可能に (Japanese)
TechCrunch Japan – Google+ページのビジネス向け管理ツール公開へ―Buddy Media、HootSuiteなど6社と提携 (Japanese)
PC INpact – Web Google+ : tendances, outils de publication, Nyan Cat et cercles dans Gtalk (French)
#HSUchat – Storify
Every week, HootSuite University hosts a Twitter chat about the latest in social media. Hashtagged #HSUchat, the conversations surround social media news, advice, tips, and strategy. These Twitter chats are archived on the HootSuite_U Storify page.
Here's an excerpt from the Nov 15 chat about Google+ Pages.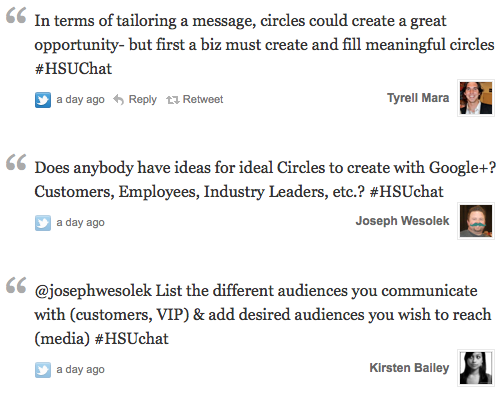 #HSUchat takes place every Tuesday at 2pm PST. To take part in the conversation, simply include #HSUchat in your tweets. You can also follow along by setting up an #HSUchat search stream.
Be sure to follow @HootSuite_U and @HootSuite_Prof for all the latest updates on HootSuite University.
Awards Abound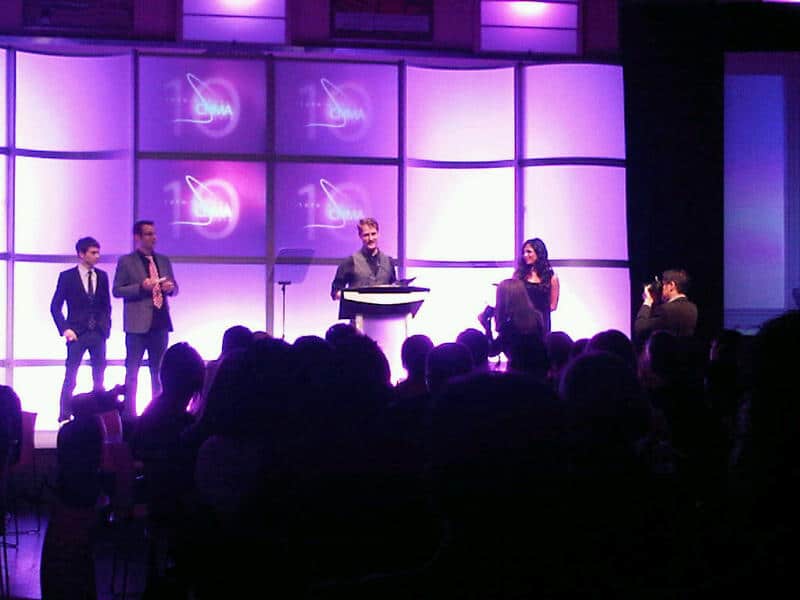 The Digi Awards
As mentioned earlier this month, HootSuite was named 1 of 5 finalists for Canada's Top Digital Companies at the Digi Awards. Set for December 6th, the awards (formerly known as the Canadian New Media Awards) seek to capture the breadth and scale of the ground-breaking work coming out of Canada.
Last year, HootSuite took home the CNMA Digital Media Technology of the Year award.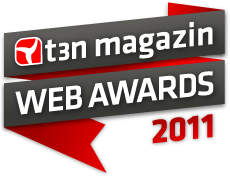 t3n magazin
In addition to t3n.de's coverage of the Google+ integration, HootSuite found itself in the German magazine's blog for a second time.
Our beloved dashboard placed 2nd in the Best Social Media Tool category for their Web Awards. See who else was honored on their blog. Sehr gut!
App Directory Jedi
It's great to see HootSuite users taking to the new HootSuite App Directory. See how Clive Roach is using the new integrations on his Tumblr, The Social Media Jedi. Indeed, the force is strong with this one.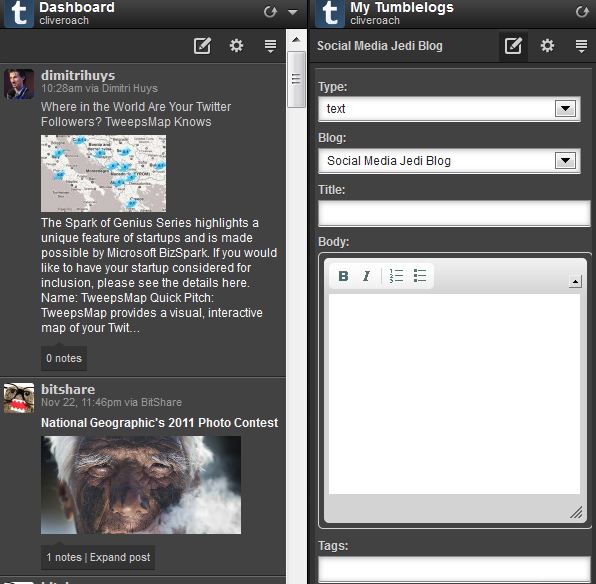 With the App Directory platform open to third party developers, you can expect more applications, integrations, and mashups in the future.
Have you been using any of the new networks in HootSuite? Let us know by tweeting @HootSuite_Apps!
'Til next time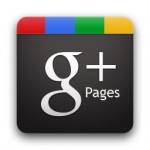 There was a tremendous amount of coverage for this release. Check out our social bookmarks for complete media coverage of the Google+ Pages integration and be sure to visit the HootSuite Google+ Page too!
As always, you can stay up to date with the latest from HootSuite by following @HootSuite and @HootWatch.