A Guide to Evaluating Enterprise Social Relationship Platforms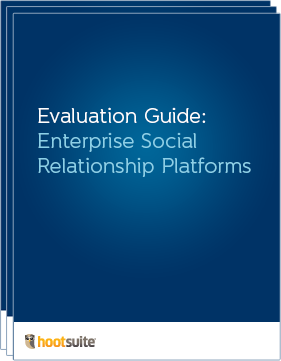 For any organization actively on social media, it is imperative that they use a social relationship platforms (SRP) that meets all their needs. Finding the best enterprise SRP that works across your entire organization can be challenging.
When assessing a SRP, make sure your decision is based on the  long-term needs of your organization. This buyer's guide provides a framework to help you make a solid and confident investment that will meet the expanding social media needs of your organization.
The 10 Essential Capabilities of an Enterprise Social Relationship Platform:
Social Media Management
Engagement
Integrations
Collaboration
Compliance
Security & Governance
Scalability
Global Support
Analytics & Reporting
Education & Training