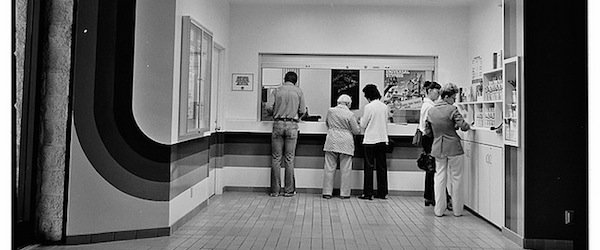 The Must-Follow List for Social Customer Service
In recent years, social media has transformed the conversation between consumers and businesses, from behind closed doors to a public forum. Today, consumers are empowered and informed by social media and as a result are louder and have much higher expectations. The days of waiting on hold on helplines or for support over email are long gone.
Thanks to channels like Facebook and Twitter, consumers can air their problems to a mass audience. And this is just the beginning. As social media grows, so does the number of ways customers can interact with businesses.
When it comes to customer service and experience, there are some thought leaders who are making big strides on social media by providing insights, advice and ideas. To help you get an edge, we have compiled our list of influencers who know what they're talking about and are ready to share:
Shep is a customer service expert, business speaker and New York Times bestselling author. He works hard to help companies deliver amazing customer service and experiences.
Complaints are gifts. Problems are opportunities. Tell me there is a problem & give me the chance to show you how good I can be.

— Shep Hyken (@Hyken) May 27, 2014
Marsha is an author of 45 books: Social Media Commerce, eBay, Online Customer Service. In addition, she was on Forbes Top Influencer List, GigaOM, and Pro Analyst.
Why would someone #FF someone they are NOT following? That's #spam, pure and simple!

— Marsha Collier (@MarshaCollier) May 23, 2014
Kate is a Principal Analyst at Forrester Research for Customer Service, focusing on market trends, research, opinions, best practices, and technologies.
On my way to a @LogMeIn event about chat. #custserv

— Kate Leggett (@kateleggett) May 20, 2014
Annette is great at listening to customers. She has run Services departments for companies focused on improving both customer and employee experiences by utilizing their software tools.
Busted: 5 Common Myths Of Customer Service http://t.co/9wy1OwGVqU #custserv

— Annette Franz (@annettefranz) May 24, 2014
Robert is an author, trainer, customer service, management, performance appraisal, leadership, and experience handling difficult customers.
The Future of Work: Expectations of the next-generation workforce: Insights into the… http://t.co/MmupxbcZRY Your thoughts? #betterwork

— Robert Bacal (@rbacal) May 26, 2014
Bill is a Customer Service Blogger. He encourages brands to use him as a source to improve business customer service.
To connect with new customers don't try to get inside their heads. Get inside their hearts. Create an emotional connection. #custserv

— Bill Quiseng (@billquiseng) May 3, 2014
Michael is not only a director-award winning customer service organization, but he is also a Father, Husband, and Bass Fisherman. He is a customer service advocate.
Great #custserv starts when we ask you, "What are you trying to accomplish and how can we help?"

— Michael Lytle (@Michael_Lytle) April 15, 2014
Vala is the CMO and Chief Customer Officer for Enterasys Networks, responsible for global marketing and customer service and support operations. An award-winning inventor of social technologies and customer services operations, Afshar is considered a pioneer in cloud computing, social collaboration, business intelligence and customer relationship management.
A 10% increase in customer retention levels result in a 30% increase in the value of the company. – Bain #custserv

— Vala Afshar (@ValaAfshar) May 21, 2014
Kate is a speaker, trainer, and founder of The People-Skills Coach. Overall, she turns diverse interaction obstacles into business assets especially in tough times of change.
We have one rule: "Respect even when we disagree." #Civility doesn't weaken the message. It helps others to hear it. #peopleskills

— Kate Nasser (@KateNasser) May 25, 2014
Stephanie is VP of Customer Experience. She is focused on feedback, success measurements, follow-through, teams, and org development.
Just took an e-mail survey from @united. 4 questions, took less than 20 seconds. 2 thumbs up 4 a great example of a short survey! #CXO

— Stephanie Thum (@stephaniethum) May 11, 2014
If you'd like to learn more about the benefits of using social media for customer service, download our white paper Social Customer Service: The Future of Customer Satisfaction.