Check in, Rock out ~ Foursquare and MySpace on HootSuite
Foursquare for Socialites + MySpace for Bands
Just in time for SXSW, social butterflies can share favorite hot-spots with friends on Foursquare, plus bands and filmmakers can quickly connect with fans on MySpace – all from HootSuite's Social Media Dashboard.

Mayor of the Nest
Don't know about Foursquare? This web juggernaut combines way-finding, social marketing and gaming in an addictive mobile app which encourages everyday socialites to "check in" at cafes, pubs, and conferences. They can alert friends, share tips, and even become "mayor" of a location. Note: CEO Ryan loves it.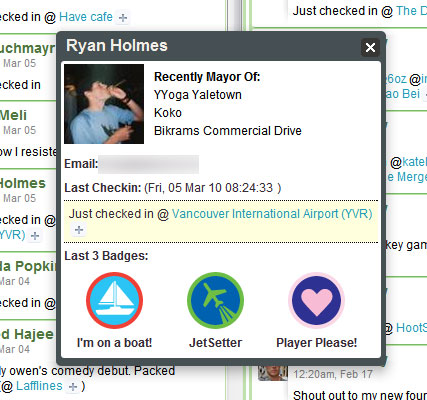 Bands, Meet Fans
Of course, you know MySpace. The venerable web giant is the place where creative types hang out and share their work and is the first stop for discovering emerging and established bands and filmmakers. With HootSuite, artists can easily outreach to fans about shows, releases and screenings. P.S. Let's be MySpace friends.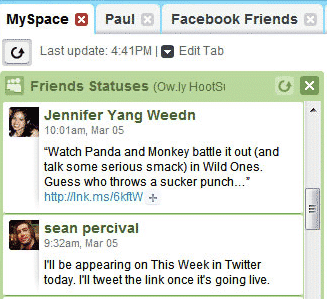 Tools for Marketers
Today's release includes a powerful addition of default settings to custom URL parameters which were added in HootSuite's "Barn Owl" release (Feb. 15, 2010). This feature helps marketing and customer service teams track campaign results by adding unique referral identifiers. The release also includes a variety of bug fixes and performance enhancements.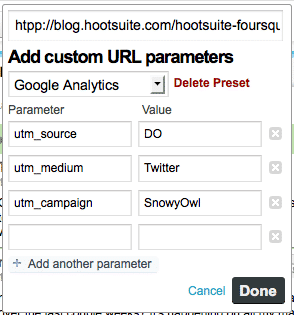 Bar-B-Q and Apps in Austin
Are you headed to Austin for the massive interactive media, film, and music conference? The HootSuite team will be on-the-ground keeping an eye out for users updating Foursquare and MySpace with HootSuite and sharing swag specifically designed for the culture of the conference.
Track us down on the road by following @HootUp and/or the #hootsxsw hashtag, plus this handy SXSW Twitter list, for meet-ups, demos, prizes and photo ops with the Owl mascot.
You don't have to be on the ground in Texas to enjoy the fun – just add Foursquare and MySpace to your HootSuite social networks and learn locals-only tips and/or find where your favorite band is playing next – right from your beloved dashboard.