#HootTip: Manage Your Twitter Contacts in #Hootsuite
With Twitter, the opportunity to engage with hundreds of millions of people is only ever 140 characters away. With that amount of Twitter users, it can become hard to keep track of those you are most eager to reach. Thankfully, HootSuite's contact manager helps you identify the right contacts to engage.
Here's How
In your HootSuite dashboard, click the contacts icon in your launch menu.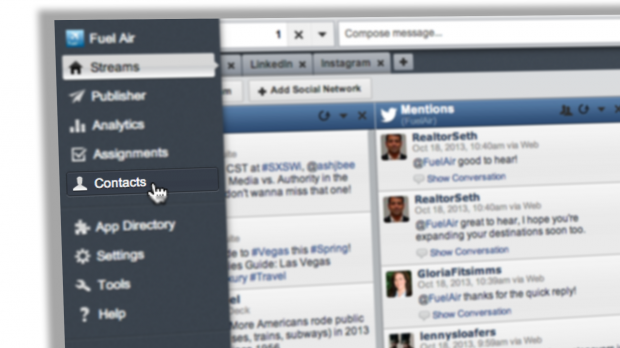 In the left-hand column, you will see all of your Twitter profiles and lists. Select a Twitter profile.

Under the compose message box, you will see two buttons labeled  People Following Me and People I Follow. By clicking People Following Me, you will be able to see a list of your followers. By clicking People I Follow, you will be able to see a list of everyone whom you follow.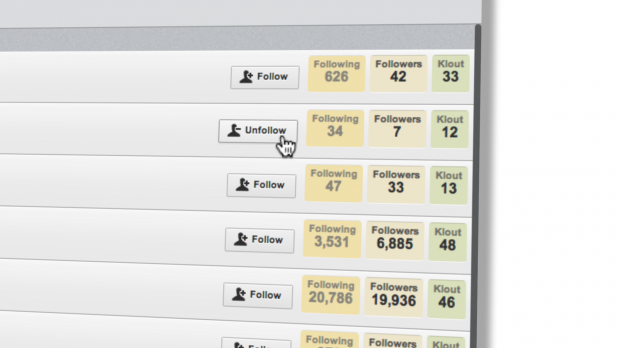 You will now be able to see a profile snapshot for each contact, including:  the number of people they follow, are followed by and their Klout score. Tip: Based on their Klout score, you can identify the Twitter influencers. Klout scores are important to consider when you want to engage with people who could increase the reach of your brand's message. When influencers Tweet, people listen.

You can even follow or unfollow any contact by clicking the Follow or Unfollow button to the right of the profile name.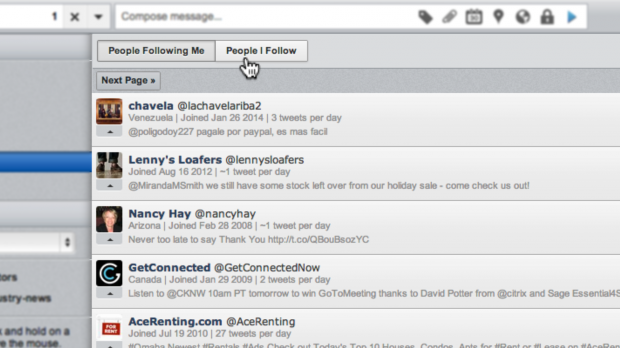 When you click on a contact's Twitter avatar or user name, a popup will appear. In the tabs at the top of the popup, you can view the contact's Bio, Timeline, Mentions and Favorites. At the bottom of the popup, you can follow, unfollow, direct message, reply and add to a Twitter list.
Bonus: To learn how to add contacts to Twitter Lists, check out our "Adding Lists In Your Web Dashboard" HootTip!
Keep an eye out for a new #HootTip each week – they're short and sweet so that you, your friends and your followers, will be HootSuite experts in no time.